In the stunning Italian countryside, just outside Modena, you can discover one of Italy's hidden treasures. The Acetaia Giusti (Giusti Balsamic Vinegar) was founded in 1605 and through seventeen generations it has grown to be the oldest and most prestigious of balsamic vinegar makers.
The family-run company employs traditional methods of production using 600 year old barrels to make high quality, award winning balsamic vinegar.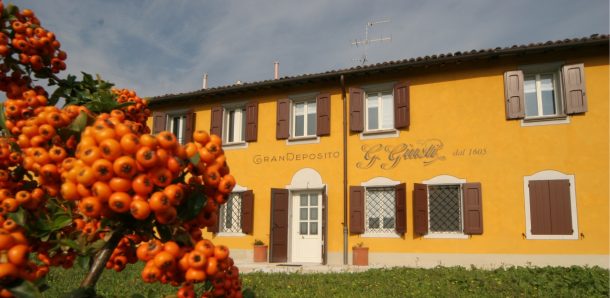 The traditional Giusti balsamic vinegar is carefully prepared from cooked grape must. Using barrels that are centuries old, some vinegars can take up to 25 year to age, the older the barrel the better the vinegar and with some dating back to 100 years old Acetaia Giusti truly is the oldest of balsamic producers.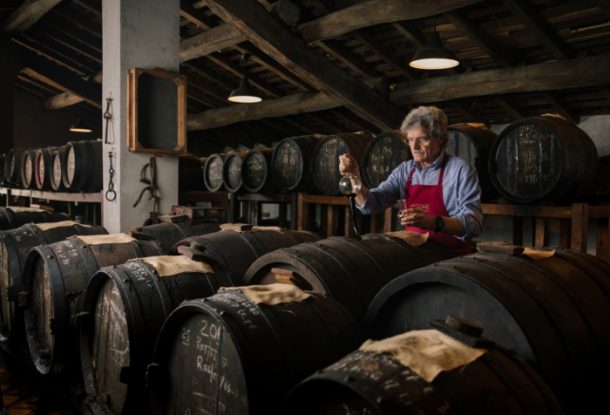 Along with its exceptional taste the Giusti Company offers up its own slice of Italian history as it was the first in Italy to be granted permission to use the royal seal on their product. The proof of the Giusti Family's passion and commitment to their craft is proven by the longevity of this product. After 400 years in the business they are surely doing something right!
The rise in popularity and the increasing variety of flavours on offer has seen balsamic vinegar becoming a more regular feature in kitchens everywhere.
As Giusti balsamic vinegar ages its uses in cooking can be altered and adapted. For salad dresses and dipping sauces using a vinegar up to 5 years old is recommended.
Using an older balsamic, from 6 to 11 years, offers more versatility and can be used in pasta sauce, risotto and in marinades.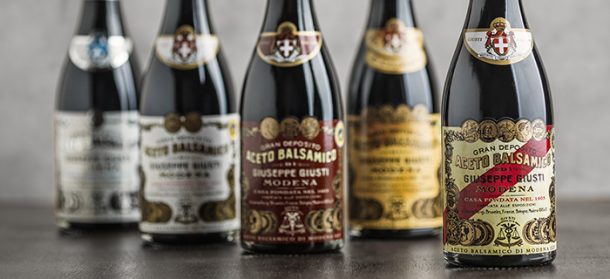 Any balsamic vinegar more mature than 12 years old is best used on fish, chicken and steak. It can also be enjoyed with fruits such as strawberries and pears or with feta and ricotta cheese.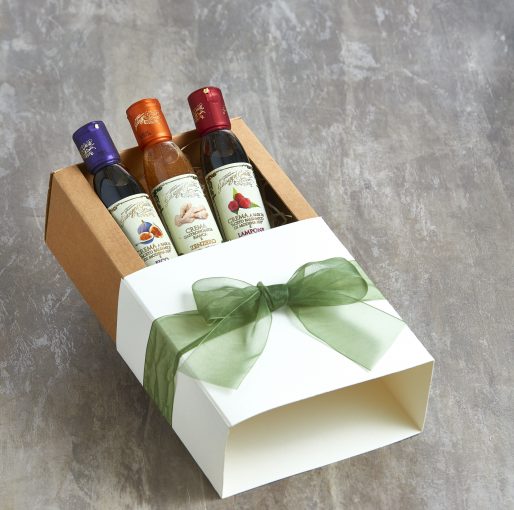 For a more adventurous taste there are flavoured balsamic glazes such as raspberry and fig which go beautifully with a range of meats, cheeses, salads and desserts. Our Balsamic Glaze Gift Box shown above includes three of our most popular flavoured glazes: Fig, ginger and raspberry.
If you are looking to buy aged balsamic vinegar online we have some great gift options:
A Giusti Balsamic Vinegar set makes an elegant gift for both birthdays and Christmas. We love the Ancient Specialities Set  featuring three exquisite balsamic vinegars have been aged in barrels made from three different types of wood (chestnut, acacia and mulberry) so that each barrel infuses the essences and scents of the wood to the vinegar, creating a bouquet of particular richness and complexity.
For anyone who loves cheese with their balsamic, we recommend the aged Parmigiano Reggiano and balsamic hamper pictured below. Parmesan and Giusti balsamic vinegar go together exceptionally well, especially when both products are of the very best quality.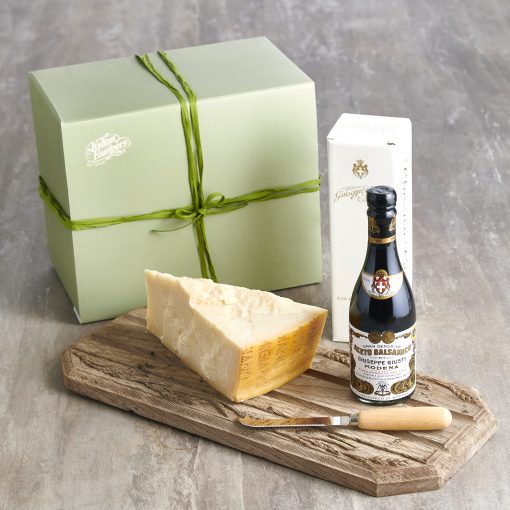 Click on our link to discover more about the health benefits of balsamic vinegar !
And if you are looking for recipe inspiration check out these 5 great balsamic vinegar recipes.