A Tasty Antipasto with Gorgonzola Piccante Cheese
At Vorrei we love figs in all their forms but especially fresh ones at this time of the year. The fresh figs that we find in the UK might not be quite as sweet and plump as those plucked from the tree on your holidays, but if you are lucky to have a fig tree in your garden or find some enticing ones in the supermarket, you'll find loads of great recipes to help you make the most of them. They are wonderful grilled or roasted and go really well with prosciutto, honey, melon, goats cheese and in this recipe, on a spicy Gorgonzola Piccante Cheese bruschetta.
Ingredients for 4 people
1 tbsp brown sugar
2 tbsp good quality Modena Balsamic Vinegar plus extra to serve
2 figs, cut into eight
2 tbsp olive oil
4 slices ciabatta
½ garlic clove
2 small handfuls watercress
2 tbsp fresh mint leaves
Cracked black pepper
50g Gorgonzola piccante cheese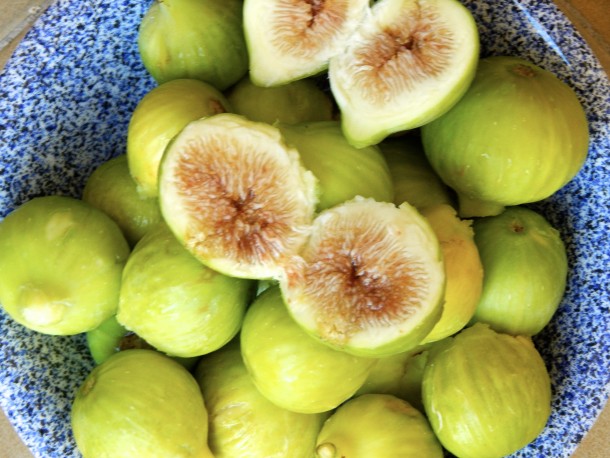 Method
Step 1. Preheat oven to 200°C.
Step 2. Coat figs in sugar and balsamic and leave for 15 minutes. Roast on a baking tray for 10-12 minutes until soft and caramelised.
Step 3. Brush oil over ciabatta slices and toast for 1-2 minutes a side on a hot griddle or under the grill. Rub lightly with garlic.
Step 4. Top ciabattas with watercress, mint, figs, black pepper and Gorgonzola Piccante Cheese.
Step 5. Drizzle each fig and Gorgonzola bruschetta with oil and balsamic vinegar before serving.
If you like to see some more of our recipes with Gorgonzola Cheese see also Becca's Chicory and Gorgonzola Antipasto, Gorgonzola Dolce and Walnut Crepes and Risotto with Gorgonzola and Pear Mustard.
Buon Appetito!