Recipe for Risotto with Gorgonzola and Pear Mustard
This week's easy, super-tasty recipe was given to us by the ladies at Casa Forcello near Mantova in Northern Italy.
Casa Forcello is an all-female artisan company which produces our fruit mustards and wine jellies in small batches with fresh fruit from local growers. A fruit mustard or 'mostarda' is a sweet and spicy mustard-fruit condiment used in much the same way chutney is.
Casa Forcello use only traditional methods allowing them to preserve colours and aromas without preservatives, additives or thickeners.
As well as giving amazing flavour to this risotto, the fruit mustards pair really well with cold meat and cheese too!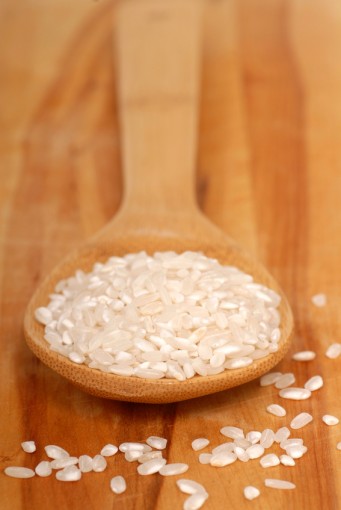 Ingredients for 4 people
320g of Riso Margherita Carnaroli risotto rice
160g Gorgonzola
80g Casa Forcello pear mostarda
White wine
50g butter
1 shallot
Vegetable stock to taste
Cenzino organic extra virgin olive oil
Method
Heat the oil in a pan, add the sliced shallot and cook until soft.
Add the rice and toast for a few minutes. Add white wine and turn up the heat so that it evaporates.
Gradually stir in the hot broth and cook until al dente. Stir in the Gorgonzola and butter.
Leave for a few minutes before adding the Pear mustard. Stir in well and decorate the risotto with a few slices of pear from the mustard jar.
Buon appetito!
Why not compliment this risotto with a bottle of crisp organic Chardonnay  from Tuscany?