Needing a little help in the passion department?
Don't worry! We are here to offer you some natural aphrodisiac remedies. The right combination will help you to prepare an alternative "spicy dinner" for you and your partner that will ensure a very happy ending in the bedroom. So, let's begin!
Put aside the traditional oysters for a while and try cheaper pumpkin seeds that are rich in zinc. Zinc raises the testosterone levels, essential for the production of natural lubrication. By adding it to your diet, you will find out why it is also called "the sex mineral".
Why take Viagra when watermelon is an efficient alternative? Indeed, this fruit contains elements that are able to dilate the blood vessels, ease the blood flow and ensure excitement and lubrication.
Even if it seems a like cliché, strawberries with dark chocolate do work. The sugar and the cocoa (make sure it's no less than 70%) can increase the dopamine levels in our body. Experts agree that dopamine is a natural chemical element that stimulates our libido efficiently. Bring these elements together and you should definitely see stars in your bedroom!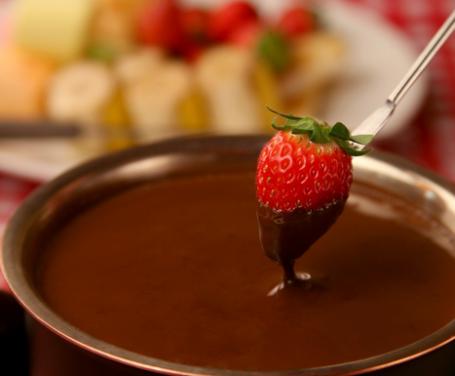 Bananas and pineapples are also aphrodisiac fruits. Not only will they give you a boost of energy, but they can also stimulate testosterone production through a natural enzyme called bromelain.
Add celery and beetroot to your usual salad and intensify the power of your physical attraction. Celery contains androsterone which is considered to be a precursor to pheromones, chemical substances that work in animals as well in the human beings, signifying sex appeal. Beetroot is said to improve the blood flow, adding many benefits to your sex life.
And let's not forget fish and beef. Everybody knows that fish is healthy because it is rich in magnesium, but did you know that this can also have positive effects on your sex life? Indeed, the magnesium impedes the natural bond of testosterone to some proteins. In this way, the testosterone is free to circulate in the body, stimulating the sexual impulses. Beef also contains zinc, the so-called "sex mineral".
Asparagus has aphrodisiac properties par excellence! It includes folic acid or better, folate, its natural form, which is able to regulate histamine levels, a substance released during orgasm.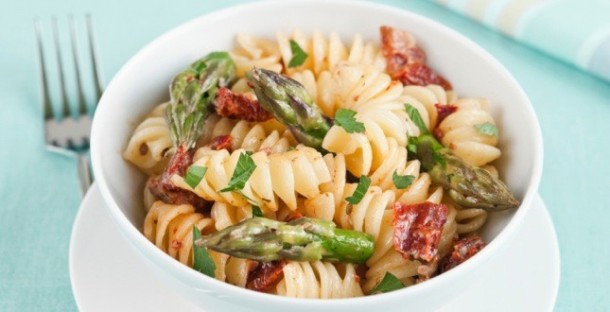 Garlic is full of allicin. Make sure that you eat it well in advance of meeting your partner and you will feel the benefits! Allicin enhances blood flow and artery relaxation. What does this mean in sexual terms? A better erection, resistance and duration!
Did you know that peanut butter or walnuts could be a source of sexual pleasure? This delicious butter contains monounsaturated fatty acids, acting effectively on the feminine sexual desire.  The nuts are an excellent source of Omega 3 fatty acids, also known to increase dopamine and arginine levels in our brain and consequently nitrogen monoxide. This latter compound is a vasodilator, which means that it allows blood to flow freely and easily.
There is not only food on our list, but also drinks. Enjoy a cup of coffee with a dusting of nutmeg. The smell encourages relaxation and the taste improves your mood. In addition, this pairing includes tryptophan, an amino acid that acts on insomnia, considered one of the main reasons of sexual desire disorders.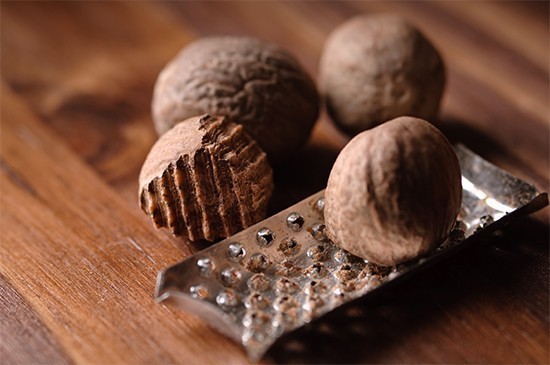 If you don't like coffee, don't worry! You can replace it with a cup of ginseng tea. The ginsenoside operates on those tissues involved in sperm production. This is very important not only in guaranteeing sexual satisfaction, but also because it helps in the prevention of erectile dysfunction.
Last but not least, ginger is a multiuse herb that you can add to your drinks or food. It has the function to improve the blood flow facilitating the arousal. When the blood cells aren't free to circulate in the sexual organs, the sexual tension decreases and consequently the pleasure.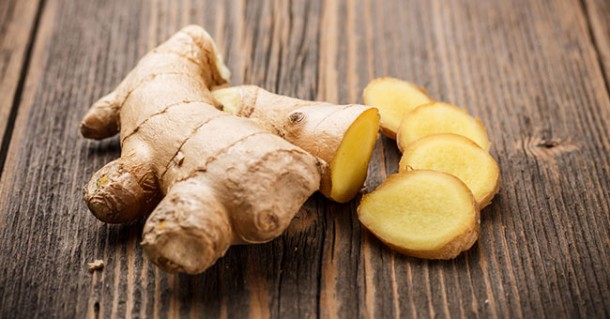 As we've discussed, it's scientifically tested that sexual satisfaction can be achieved through what you eat and drink. Indeed, food is able to balance the hormones and each condition linked to sexual desire. What's more, the foods we have mentioned are all healthy, so it's a win-win situation all round!
Now it's your turn! You have plenty of suggestions to "spice up" your life in a very simple, cheap and easy way. All you need to do is to buy the right ingredients and start preparing a "spicy dinner". We are looking forward to hearing what you prepared with these ingredients and please feel free to share with us any other ideas you may have.
If you need recipe ideas for your "spicy dinner" take a look at the links below:
Spaghetti with asparagus pesto
Spicy chocolate aphrodisiac fondue