With the growing popularity of the Mediterranean Diet, Italian extra virgin olive oil has become the must-have ingredient for a balanced, healthy diet. Everybody wants their own little stock in their pantry and many people around the world are substituting the heavy, saturated fats used for cooking with the lighter choice of extra virgin olive oil. But how do we really know what we are buying is what it says on the label?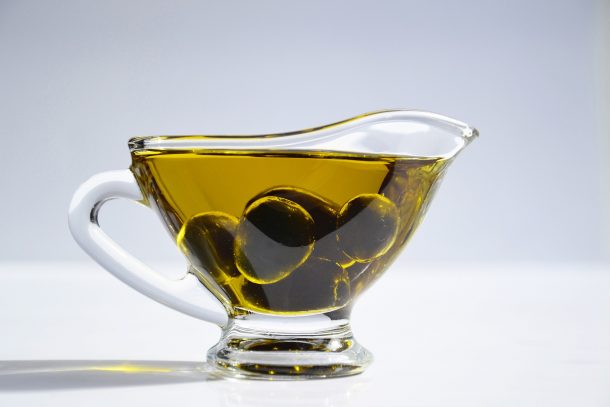 Counterfeit Italian extra virgin olive oil
 Just recently in Italy, the homeland of extra virgin olive oil production, a couple of scandals have raised awareness among consumers that you can't trust what is written on the label! A number of well-known Italian extra virgin olive oil companies (Carapelli, Bertolli, Santa Sabina and Antica Badia, to name but a few) have ended up under investigation for commercial fraud, accused of selling olive oil labelled 'extra virgin' when instead it was actually a 'Category 2' oil, less valuable and consequently cheaper.
Not long ago a Spanish-Italian olive oil company was caught red-handed, selling Made in Italy branded extra virgin olive oil containing just a small percentage of Italian raw material, mixed with oil coming from other EU and non EU countries.
Back in the UK, it is worthwhile remembering the 2014 Harrods scandal, where Harrods own brand Italian extra virgin olive oil supposedly produced in Tuscany was actually being bottled in the UK instead. The Italian fraud department contacted DEFRA and had them withdraw the bottles from the market. The reason for such a strict procedure lies in European legislation where it is stated that to have a local IGP labelling it is mandatory that the entire production, including the bottling, must be carried out in the geographical area indicated on the label.
But what actually does 'extra virgin' mean and what are the essential features of this oil?
Extra virgin olive oil: definition and characteristics
Extra virgin is the highest classification for olive oil. Such categorization indicates a very high quality of olives and of the oil production process. The olives used must be in mint condition and freshly-picked while the farmer must be quick in placing them in jute bags and transporting them to the pressing site. No added chemicals should be allowed in the oil and this will determine quite a short shelf life, generally up to two years. There are certain standards that must be respected when classifying olive oil as extra virgin:
1) Acidity must be no higher than 0.8%
2) Oil extraction processes must be mechanic
3) Cold Pressing is crucial
Cold pressing is the way extra virgin olive oil must be extracted: the olives must be placed in a stone or steel crate and pressed without the use of heat, being careful that the natural temperature produced by the mechanical friction doesn't go over 49° C.
All the abovementioned features are essential in order to be able to label an olive oil as 'extra virgin'. Moreover, this type of olive oil will be rich in antioxidants and polyphenols, which determine the degree of healthiness of the oil itself.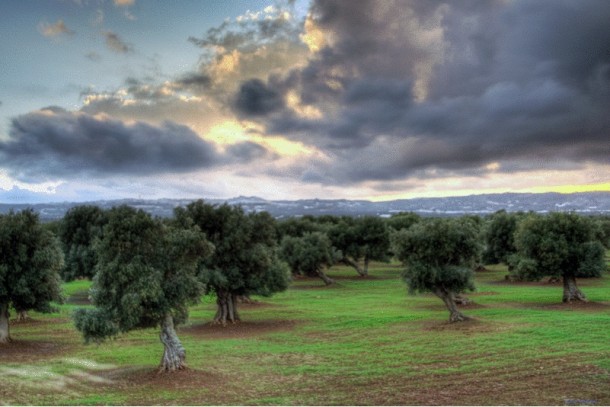 How to be sure what you are buying really is Extra Virgin Olive Oil
Today, our modern, frantic everyday life doesn't help when it comes to buying food. It is not always easy to shop in local markets or to seek out quality food retailers while huge, offer-filled supermarkets become the easy, fast choice for grocery shopping.
However, if on one side modernity has taken time away from us, it is also true it has given us a lot more options with information-rich online shopping.
Just by turning on your computer you have loads of info at your fingertips, which will help you to make informed choices about the best food products.
When researching and buying extra virgin olive oil be sure to look out for the following:
1) The precise location that the oil comes from – if the label says that the olive oil is bottled or packed in Italy, this does not necessarily mean it has been made in Italy or indeed with Italian olives. Italy imports huge amounts of olive oil from Spain, Greece and Tunisia.
2) The price! Although a high price may not guarantee the authenticity and quality of an oil, an extremely low price is a very good indicator that it's certainly not extra virgin! Quite simply it is expensive to produce quality extra virgin oil. Bargain olive oils that cost less than £6 a litre will be inferior/counterfeit products.
3) Organic certification – although again not an absolute guarantee of quality, organic certification does give further assurances of quality and healthiness.
4) The polyphenol content of the oil – this is a good indicator (often on the label) of how healthy the olive oil is with 200 being a low score.
5) Guide book listings – is the extra virgin olive oil mentioned in well-known annually published guides such as foodie bible "Gambero Rosso".
6) Prizes – whether the oil has won any recent prizes in reputable extra virgin olive oil contests attesting the excellence of the product. Two of the main competitions are Flos Olei and Sol D'Oro.
Sol D'Oro 2016: the annual prize for the best Extra Virgin Olive Oils
 The Sol D'Oro 2016 is one of those competitions that are a guarantee when talking about quality. The Sol D'Oro Contest awards the best Extra Virgin Olive Oil producers of the year. This year 11 of the 15 prizes were assigned to Italian olive groves with the remainder going to the Spanish cultivators.
This year in particular has been especially good for Italian extra virgin olive oil production due to a lack of rain which inhibited the development of the olive moth.
Among the winners of the most recent Sol D'Oro prize is our very own organic extra virgin olive oil provider, Mr Giovanni Marvulli, who produces our wonderful Cenzino Olive Oil in Matera, Basilicata. Giovanni has been continuously winning prizes over the last few years, which is a clear confirmation of the exceptional quality of his olive oil.
Find Giovanni's Italian organic extra virgin olive oil on our website and read more about it in our interview with him on the Vorrei blog.