This colourful Fusilli Bucati pasta dish makes a quick, easy and healthy lunch or evening meal. It literally takes 15 minutes to prepare and tastes as good as it looks! Fusilli Bucati are long spiral spaghetti strands – ours are the real deal from Naples – lovely and firm and springy and they retain their gorgeous shape really well when cooked.
Ingredients for 4 people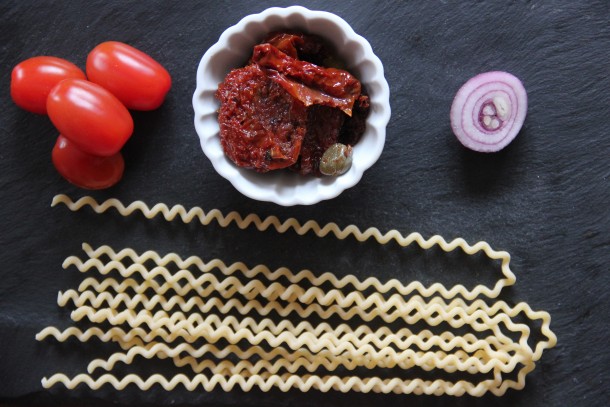 360g Gragnano Fusilli Bucati Pasta
10-15 cherry tomatoes
Half a jar of sun dried tomatoes in olive oil
1 x small red onion
Salt & Pepper
Fresh basil
Freshly grated parmesan/vegetarian parmesan
Method
Step 1. Chop the red onion small pieces and fry gently in a large frying pan in a good slug of quality olive oil until soft and transparent.
Step 2. Halve the cherry tomatoes and add them to the onions as well as the roughly chopped sun dried tomatoes with a little of the oil from the jar. Leave them to cook gently until soft and a little mushy.  Add salt and pepper to taste as well as a few torn basil leaves.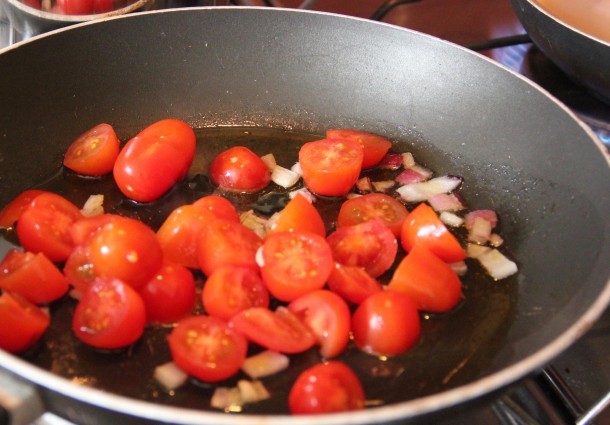 Step 3. While the tomatoes are cooking, boil a large pan of salted water and add the pasta following the instructions on the packet.
Step 4. Drain the Fusilli Bucati pasta well and add to the pan of tomatoes, mix in the sauce making sure that all of the Fusilli are coated. Serve immediately with some parmesan sprinked on top if desired.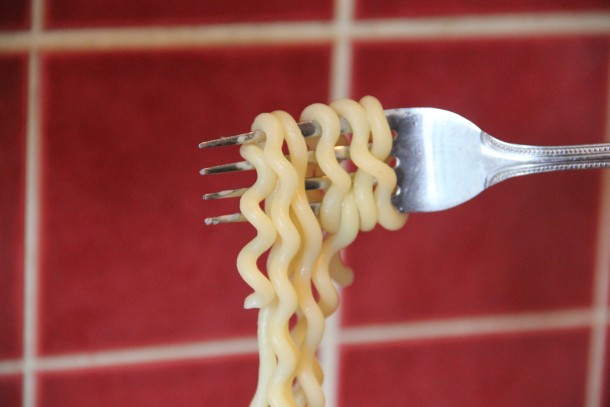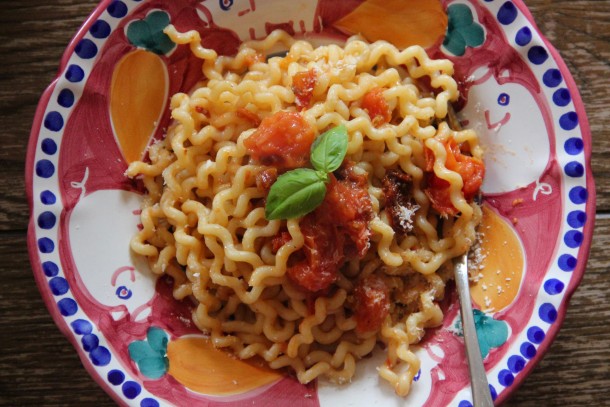 Buon Appetito!
Naturally if you like your Fusilli Bucati tomato sauce with a bit of a kick you can add some of our fiery Calabrian Peperoncino to the tomatoes, either dried, powdered or oil. See our Chilli Heaven section for the full selection and find out more here about the benefits of adding chillies to your diet.
This dish can be fully vegetarian if you omit the normal parmesan or try our vegetarian version which tastes exactly like the original but contains no animal rennet.
We think this dish would go really well with a glass or two of organic Prosecco – it's light, fruity and refreshing and very drinkable!!!