You may be surprised to hear the words 'vegetarian' and 'parmesan' in the same sentence but at Vorrei we are always striving to bring customers new taste experiences to enjoy and with our Gran Kinara Vegetarian Parmesan Cheese we hope to do exactly that. So, as it is one of our many exciting and original products, we are here to answer some of the questions about vegetarian parmesan cheese you probably did not even realise you wanted to ask but you will be glad that we told you anyway!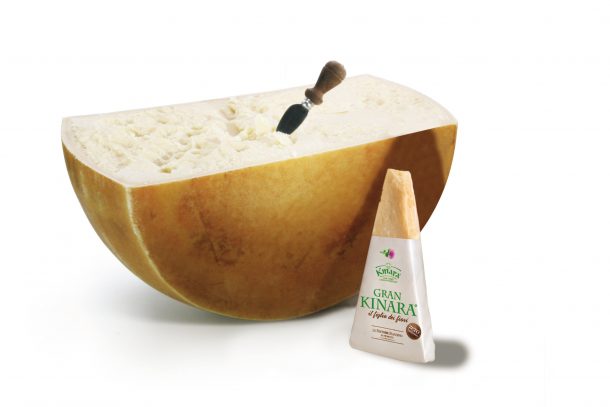 What is Vegetarian Parmesan Cheese?
Gran Kinara parmesan style cheese is the worlds first aged cheese produced with vegetable rennet. It is made from a particular type of thistle (Cynara Cardunculus) and it has a crumbly buttery texture with floral aromas and a slight tang from the vegetable rennet.
How is Vegetarian Parmesan Cheese made?
Produced by Le Fattorie Fiandino, Gran Kinara Vegetarian style Parmesan Cheese is made from the Fiandino family's centuries old but newly revived tradition of cheese making. Made using 3 simple ingredients: cow's milk, vegetable rennet and salt. Their method involves using the thistle flower soaked in Sicilian salt brine for 10 to 15 days combined with coagulated milk. It is then rested and aged for 12 months to create a unique blend of cheese with a delicate yet full taste.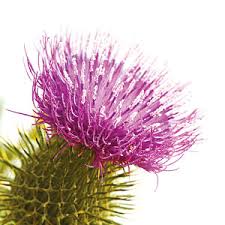 Does it taste the same?
Yes, it has a very similar taste to the 'usual' parmesan made from animal rennet and it looks the same too. It has an excellent taste and has been designed to be the perfect alternative for vegetarians.
What can Vegetarian Parmesan be used for?
This versatile cheese can be sprinkled over pasta and spaghetti, Shaved over roasted vegetables such as broccoli or cauliflower. Served on soups and salads or simply enjoyed on its own with a glass of sparkling wine.
What makes it special?
The location of Villa Falletto and the natural conditions for the production of superior milk combined with the perfect aging process is just part of what makes this cheese extra special. The Fiandino family have been mountain shepherds since the 1700s, revisiting their traditional method of cheese making just 2 years ago. Using a herd of 250 Bruna Alpina cows, who graze freely, to produce limited quantities of top-quality milk, fused with the mountain side grown thistle flower make it the world's first aged cheese containing vegetable rennet. The maturing of this parmesan style cheese alongside the use of vegetable rennet ensures that the lactose turns into lactic acid much faster than in cheeses made from animal rennet, therefore not causing problems to lactose intolerant individuals. Making it extra special and a great choice for vegetarians, lactose free diets and Halal.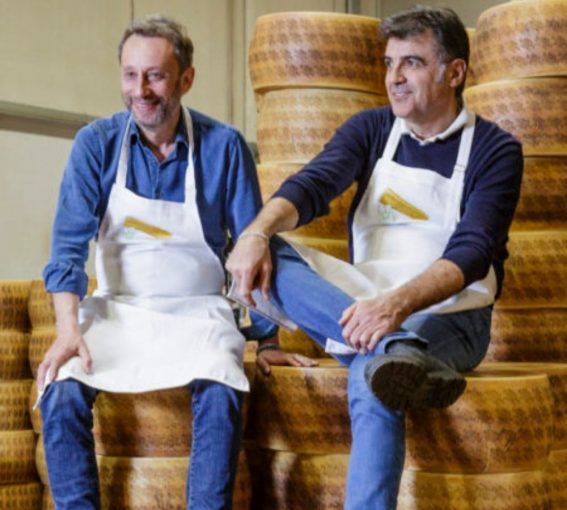 With an emphasis on 'Wellbeing. Nature and Tradition', Gran Kinara Vegetarian Parmesan cheese is crumbly and buttery in texture, with a floral aroma and a truly excellent taste and is the perfect cheese to meet all requirements, whether you are vegetarian or not.
But do not take our word for it, check it out on our website and discover for yourselves. If we have succeeded in tempting you, you may also like to try our delicately spicy new Organic 'Grattino' Vegan 'Parmesan'.