An Italian Romantic Valentine's Day Dinner
It's almost that time of the year again – Valentine's Day – the official celebration of lovers all over the world! Saint Valentine, said to be the first person to ever send a note signed 'from your Valentine' was of course Italian and what better way to show someone that you love them than by preparing a simple but deliciously romantic Italian meal for two? Even better if you plan your Valentine's Day dinner around the fabulous aphrodisiac foods which feature prominently in Italian cuisine!
If you are looking for inspiration this year, we think it's time to get back to basics – no more expensive chocolates, droopy roses and often disappointing restaurant meals.  It doesn't matter if it's a romantic candlelit dinner at the table you're planning or an evening on the couch in pyjamas with Netflix, we'll help you lead your soul mate through a unique culinary experience!
Start the evening with a Prosecco ginger fizz. Spiked with syrup made from this well known aphrodisiac and decorated with lime or orange this is an easy, zingy aperitivo; nice and light but with a bit of a kick!
The meal doesn't have to be complicated, it's the quality ingredients which count. Kick off with a tantalizing starter consisting of a cheese platter, Prosecco jelly and colourful pomegranate seeds. The best cheeses to go with the Prosecco Jelly are: Camembert, Cremont, truffle flavoured cheeses and Epoisses. Add to that a couple of lightly toasted bruschette with a generous layer of sweet Tropea onion jam (another uniquely southern Italian aphrodisiac) and the result will be mouthwatering!
Continue with a luxurious pasta dish such as fettuccine with truffle. You don't need fresh truffle to be able to enjoy the incredible flavours and aromas (and aphrodisiac powers) of this delicacy. Our dish takes just 15 minutes to prepare using our organic truffle sauce and tastes amazing!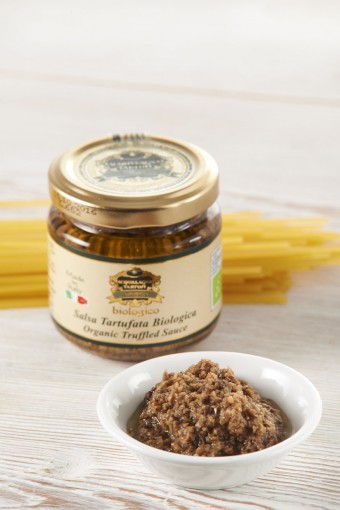 A decadent dessert is mandatory to complete your Valentine's Day dinner. Create a fondue with a surprising and unique taste by adding some chilli to the chocolate and fresh cream. Prepare fruit such as mango, papaya, pineapple or strawberries to dip.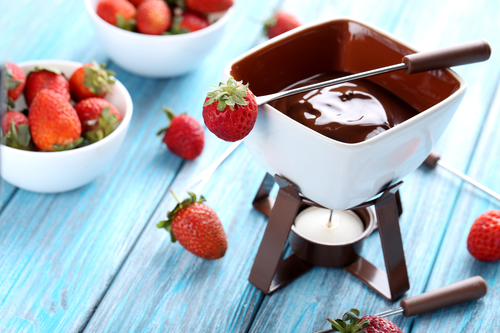 Make sure to pair each course with the right wine. Choose a Prosecco for the starter: Vorrei's organic, biodynamic Prosecco is a great pick. Continue with a crisp, white wine of choice to match the truffle pasta dish. Finish with a fortified wine (such as Port or Brandy) to go with the rich chocolate flavour of your dessert.
Buon appetito!