Pasta Omelette – The classic Italian family recipe for using up pasta!
This pasta omelette works really well with spaghetti and tastes amazing – it's a real hit with our kids who turned their noses up until they tried it and loved it! The spaghetti should ideally be plain (i.e. without any sauce). Of course you can always prepare some spaghetti if you fancy trying this and don't happen to have any leftovers!!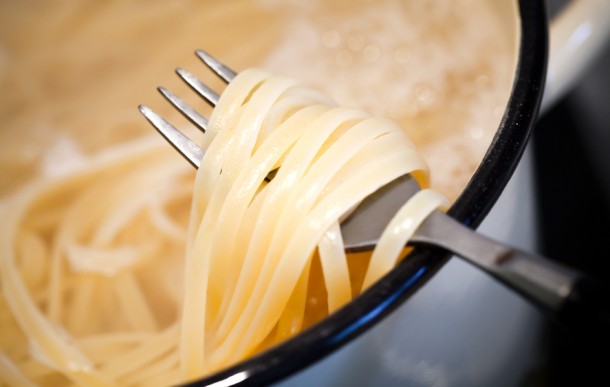 Ingredients for 4 people
Leftover pasta (eg spaghetti)
5 eggs (beaten)
100g milk
Salt & pepper
Lots of grated parmesan
Extra virgin olive oil
Chopped cooked ham (optional)
Clove of garlic
Any herbs such as thyme, coriander
Method
Step1. Chop the ham into small pieces if using.
Step 2. Beat the eggs in a bowl & add the chopped ham and then the milk & herbs. Add some salt and pepper and mix together.
Step 3. In a frying pan heat the clove of garlic in some olive oil until it becomes lighter in colour, then remove it.
Step 4. Add the leftover pasta to the frying pan and let it fry for a couple of minutes before touching it.
Step 5. Cover the spaghetti evenly with the egg mixture. Leave to cook for a few minutes and then add the grated parmesan, cover with a lid.
Step 6. Leave to cook on a fairly low heat for about 15-20 minutes. Turn the omelette and cook without the lid for another 5 minutes or so.
When ready cut into pieces and serve. The pasta omelette can be kept in the fridge for 2 days.
You can really add any ingredients you have left in the cupboard or fridge like to this tasty leftover pasta omelette, we also like to add chopped Mozzarella.