Open a couple of bottles of your favourite Prosecco (one to sip whilst taking turns stirring and one to cook with) and have fun in the kitchen on Valentine's Day with this delicious, warming Italian risotto recipe.
Good quality Italian ingredients are the key for this recipe – we recommend Carnaroli or Arborio Italian risotto rice which are both nice and starchy and will give you a creamy texture and with grains that maintain their shape, a quality extra virgin olive oil and a piece of fresh parmesan to flake on top of the risotto as a garnish.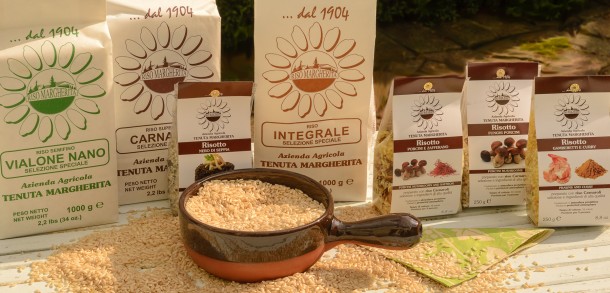 Ingredients for 2 people
500ml vegetable stock
300g risotto rice (Carnaroli or Arborio)
200ml Prosecco
200g Parmesan
1 onion
60g butter
Salt & pepper
Parsley
Method
Prepare the vegetable stock (use a vegetable stock cube for speed or make your own fresh stock) and keep it warm in a pan on the stove.
Finely chop the onion and cook it for a few minutes in a large pan with 40g of butter and 2 tablespoons of olive oil, then add the risotto rice.
Stir and let the rice toast for a few seconds on a high heat mixing well until the grains become translucent.
Pour the sparkling wine onto the rice and cook on a fairly low heat, stirring with a wooden spoon until the wine has completely evaporated.
Taste the rice and add some salt and a generous amount of black pepper.
Continue cooking the rice by adding a ladle or so of the hot vegetable stock at a time and stirring well until the rice has absorbed the liquid. Keep adding stock and stirring until the liquid disappears, tasting as you go to see how the rice is cooking.
When the rice is almost cooked but still just a little bit al dente stir in the remaining butter and remove from the heat.
Garnish the Prosecco risotto with Parmesan flakes (use a vegetable peeler), a little parsley and a final sprinkle of black pepper.
Serve with…more Prosecco…what else?!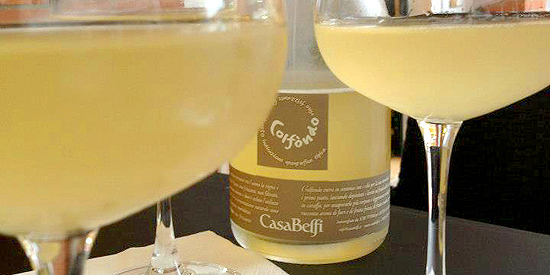 Buon appetito!