Over the last year there has been an increased demand for pasta. An international study found that 1 in 4 people increased their pasta consumption in 2020. Undoubtedly the pandemic has played a huge role in this rapid growth.
Many people are rediscovering the benefits of pasta. Indeed, it is relatively inexpensive, versatile to use, easy to keep and prepare and let's not forget it is a tasty yet healthy choice of comfort food, something we all need at the moment! Alongside these uncertain times there appears to have also been a change in attitude and an increased interest in wellness and a sustainable approach to eating with a low environmental impact.
Italy is the biggest pasta producer in the world and probably most famous for its high quality and flavour-filled pasta dishes. At Vorrei we source and stock a variety of Italian pasta products. From spaghetti to penne, everyone has a favourite. Try our suggested pasta recipes and discover yours!
Spaghetti with Tuna and Lemon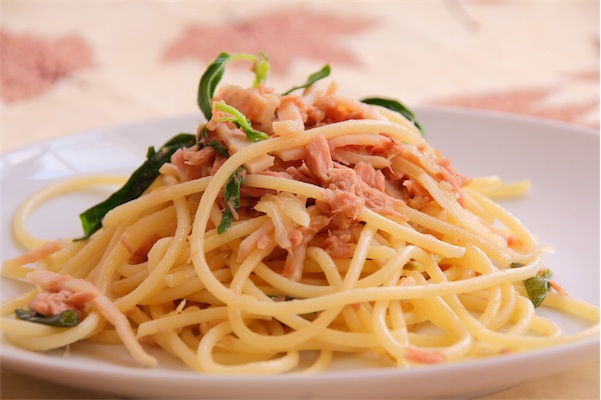 Ingredients
280g spaghetti
1 jar/160g of tuna in oil

The juice of half an organic lemon plus grated zest

1 clove of garlic

1 sprig of parsley

Spicy fresh chilli pepper

Extra virgin olive oil to taste.

Salt to taste

Parmesan to taste
Method
Boil a pan full of hot water for the spaghetti, adding a handful of salt.

For the sauce- in a non-stick pan, heat the garlic with 3 table spoons of extra virgin olive oil and the parsley stalks.

Open the tuna and drain.

Transfer into the pan by mashing it with a fork, add the lemon juice and cook for about 5 minutes.

Remove the parsley stalks and the garlic.

Drain the spaghetti and pour into the pan, keep over a high heat for a couple of minutes.

Then add some chopped parsley and a few slices of fresh hot pepper and a small amount of lemon zest.

Finally add some grated parmesan.
Four Cheese Penne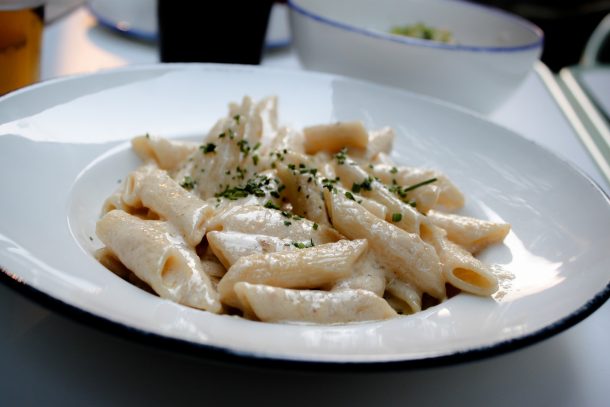 Ingredients for 4 people
320g of Penne pasta

4 tablespoons of grated Parmesan

1 pot of single cream

30g of Fontina
30g of Gorgonzola

2 slices of Mozzarella
Method
First boil a pot of water for the pasta and add a pinch of salt.

Separately in a non-stick pan, heat the cream, 4 tablespoons of Parmesan, chopped Fontina, Gorgonzola and Mozzarella, until all the cheeses have melted to form a thick cream.

Melt everything over a medium heat for a few minutes covering with a lid.

Cook the pasta, drain it al dente and add it to the cheeses.

Mix well and serve.
Paccheri with Rocket Pesto, Ricotta and Cherry Tomatoes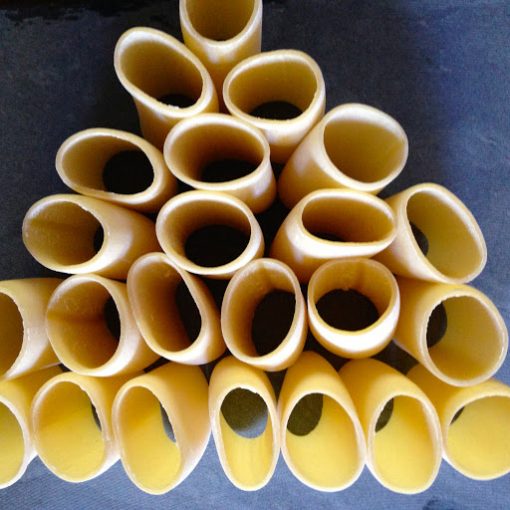 Ingredients
100g of rocket

320g Paccheri Pasta

20g of pine nuts or walnuts

5 tablespoons of extra virgin olive oil

50g of grated Parmesan

Salt and pepper to taste.

200g fresh cow's milk Ricotta

A handful of ripe cherry tomatoes
Method
Boil the pasta water, meanwhile prepare the pesto: wash and dry the rocket.

Put the rocket leaves, pine nuts\walnuts and oil in the blender jug and blend until a well chopped mixture is formed.

Add the parmesan and blend for a few more seconds to mix everything together.

In a small pan, brown the clove of garlic with oil and toss in the halved cherry tomatoes. Cook with the lid on over a high heat for 10 minutes, adding salt and pepper.

Drain the paccheri (al dente), toss the rocket pesto sauce and cherry tomatoes. To make the pesto soft add a little cooking water and mix the pasta.

Serve it with fresh ricotta and a sprinkle of parmesan.
Use our traditional Italian pasta from Vorrei to experiment with these tasty modern pasta recipes and enjoy all the benefits of delicious, healthy, sustainable food that pasta dishes have to offer.