As the nights start drawing in it is time to start cooking up some comfort. Whether it is for a cosy dinner for 2, bringing the family together for a meal or for entertaining friends these quick and simple autumn pasta recipes are packed full of goodness and fantastic flavours. Whatever your pasta of choice you are sure to find the perfect recipe for every occasion here.
Pasta with Peas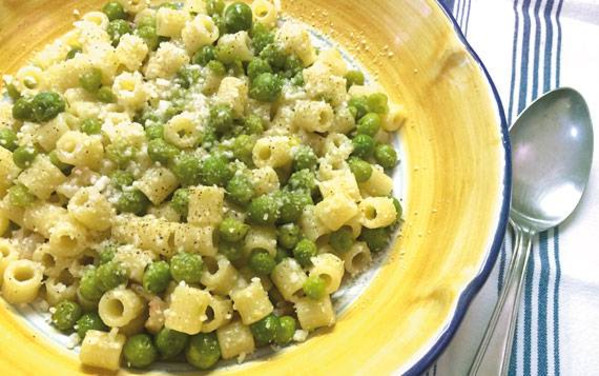 Cook up this super – tasty Pasta with Peas. Delicious and nutritious but so easy to prepare. A heart-warming dish for all to enjoy.
Ingredients for 2 People
180g Pasta Forte Tubetti Rigati Tubes
150g Green Peas
½ White Onion
A knob of butter
Extra Virgin Olive Oil to taste
Grated Parmigiano Reggiano
Method
Step 1. In a saucepan, cook the onion in the butter until soft.
Step 2. Add the peas and pour in 2 cups of water
Step 3. Cook slowly and on a low heat
Step 4. Once the pasta has cooked, pour it into the peas and stir, add a little olive oil if desired and sprinkle with Parmesan.
Serve nice and hot.
Pasta Carbonara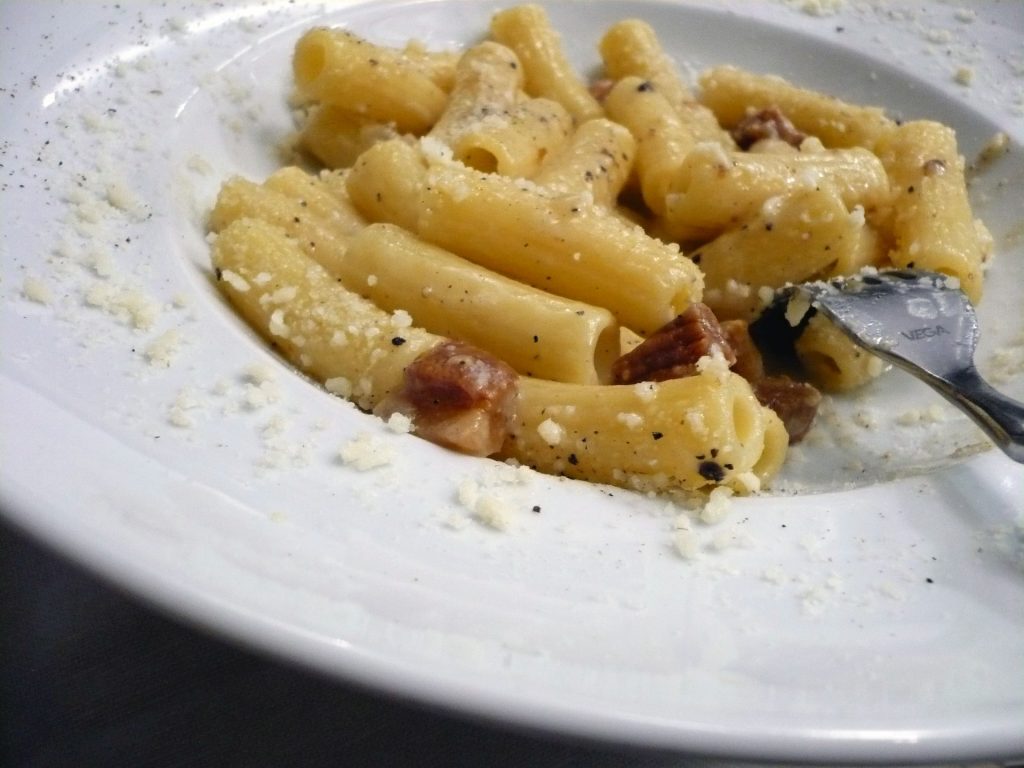 If you are craving comfort food then nothing can beat the great taste of the Italian classic Pasta Carbonara. Full of rich and creamy goodness, perfect for a chilly Autumn evening.
Ingredients for 4 people
4 free range, organic eggs
400g Rigatoni or Spaghetti
250g guanciale (or pancetta)
200g Pecorino Romano cheese
Salt & pepper
Method
Step 1. Cut the guanciale into small pieces, brown it in a pan until it is nicely roasted on the outside.
Step 2. While the pasta cooks in a large pan of salted water, beat the eggs with a pinch of salt (not too much because the bacon is already salty), a handful of pecorino cheese and a little bit of black pepper.
3. Drain the pasta once it's cooked 'al dente', add it to the pan where the guanciale was browned and allow it to absorb the sauce, stirring with a wooden spoon.
4. Remove the guanciale pan from the heat and add the beaten egg mixture. Mix it together, the egg should congeal a little but you are not looking for an omelette! Add more pepper and Pecorino cheese to taste.
Sorrento Pasta Bake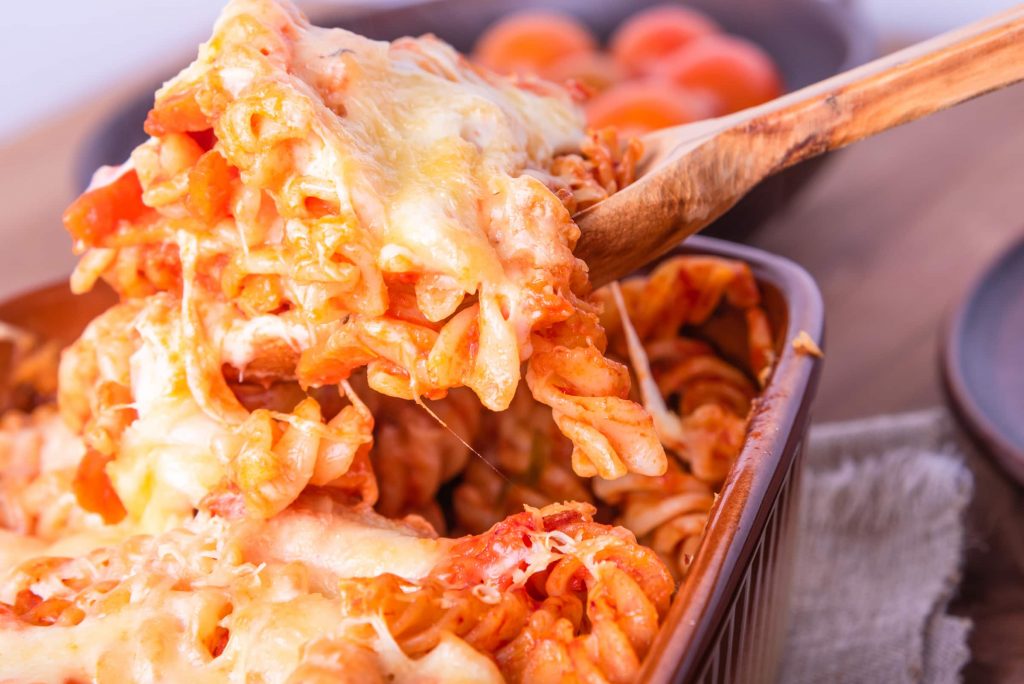 From the beautiful southern Italian town of Sorrento this Pasta Bake is packed full of mouth-watering flavours and is sure to satisfy even the largest of appetites.
Ingredients for 4 People
320g Fusilli pasta
400g tomato passata
125g Mozzarella
30g Extra virgin olive oil
1 clove garlic
Basil to taste
Salt to taste
65g Grated Parmigiano Reggiano
Method
Step 1. Pour the oil into a large pan and add the peeled garlic clove. Season with salt, add a few basil leaves and mix.
Step 2. Add the tomato passata, cover with the lid and cook for 30 minutes over a low heat. At the end of cooking remove garlic clove.
Step 3. Heat water for pasta and in the meantime cut the mozzarella into cubes.
Step 4. When water has boiled cook the pasta and drain whilst al dente, then add the pasta directly into the sauce. Stir to mix.
Step 5. Pour half the pasta into a baking dish, add half of the cubes of mozzarella then sprinkle with a little parmesan.
Step 6. Repeat pasta and mozzarella layers and cover with parmesan.
Step 7. Place under the grill for about 5 minutes, until the pasta has browned and the mozzarella melted.
Step 8. Garnish with basil and serve.
If you are a little pushed for time but looking for flavourful autumn pasta recipes that are quick and easy to prepare these dishes are a great way to switch things up at mealtimes.