At Vorrei, we pride ourselves on sourcing the most authentic, historical and traditional Italian products to share with our customers – and this is no different when it comes to sourcing our favourite Italian chocolate! In fact, we stock a chocolate that is perhaps one of the world's most best kept secrets: a chocolate that originates from a UNESCO World Heritage town in Sicily. Its name? Modica Chocolate.
Below, you'll find five facts about the chocolate, which will soon see you stocking up on this traditional, healthy (yes, healthy!) Italian chocolate for many years to come.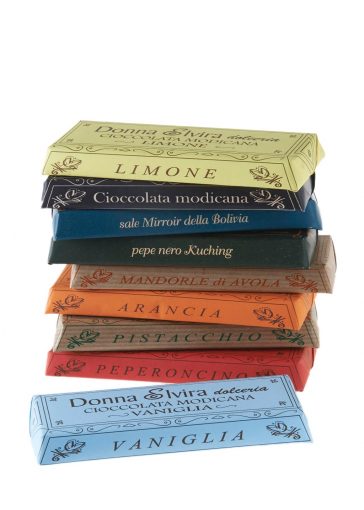 1.Inspired by ancient Aztec tradition
Modica chocolate has its roots far further back than your average Cadbury's bar. In fact, the process of making Modica chocolate actually stems back as far as Aztec times. Brought to Sicily during the time when the Spanish ruled in the 16th century, the cacao and recipe to make the ancient Aztec paste of xocoàtl came from Mexico. The unique method, using a round stone known as a metate, grounds the cacao to create a paste. The metates used in Modica are created using the volcanic lava stone from the island's volcano: Mount Etna.
In order to make the chocolate, the cocoa beans are ground and cold pressed (they're never heated above 45 degrees), creating an intense flavour and crumbly texture. Modica chocolate has been produced for so long that in 2013, recipes using the chocolate from the 1740s were published!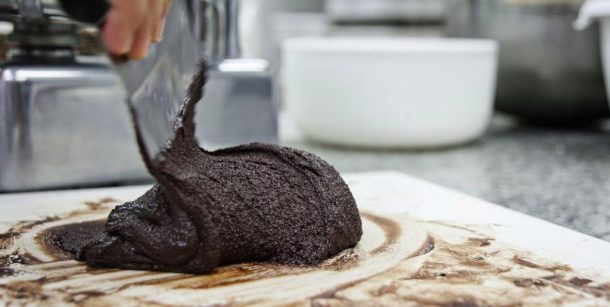 Image courtesy of: Visit Sicily
 2. UNESCO Heritage
It's not only the chocolate, however, that's been recognised internationally but the town of Modica itself. Located on the south-east coast of Italy, the town has been given UNESCO protection – now seen as a place of cultural patrimony. This means Modica is seen as a town that possess cultural, traditional or historical practices. It's also a town bursting with rich art, beautiful piazzas and history, as well as the delicious chocolate shops: just follow your nose to find them!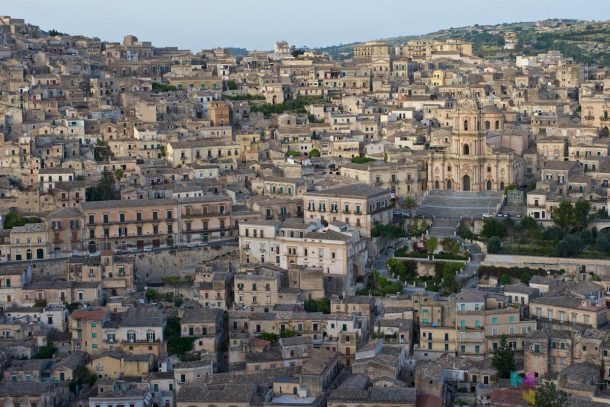 3. Health benefits of Modica chocolate
Comprising only of 50% cocoa beans and 50% cane sugar, this simple recipe for delicious chocolate is completely dairy free and vegan friendly. Due to the simplicity of the ingredients, it also means that the chocolate is much healthier than our modern-day alternatives. In fact, Modica chocolate makers believe that this special chocolate actually has health benefits. The unprocessed cacao is said to be rich in antioxidants, and studies have shown that the method, in which processes and grinds the cocoa cold, means that the antioxidants stay intact. Healthy chocolate? What more could you want!
4. Unique taste
Modica chocolate tastes like no other chocolate found in the world. Unlike our usual bars of chocolate, which can be sweet and creamy, the original paste used to make Modica chocolate is actually very bitter. Due to this taste, it's often used in savoury dishes, including meat dishes or sprinkled over salads. Some say that it's also an aphrodisiac if prepared with spices!
Due to its bitterness, Modica producers suggest that you only need a small square of the chocolate a day to keep your sweet tooth happy. Another great reason to pick this chocolate over any other.
5. Our producer
Our producer, Donna Elvira, is an award-winning, family run company founded in 1999, and one we had the pleasure of visiting. Just one of few producing the traditional Modica chocolate, this chocolate is flavoured with Bolivian Mirror Salt. So delicious, it even won a Gold Medal at the 2013 Chocolate Awards!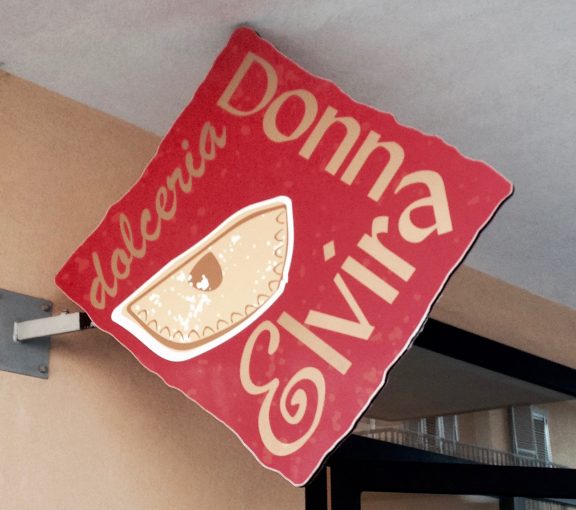 Donna Elvira, has managed to fulfil her dream of becoming the first Modica producer to go from "bean to bar", that is from the cocoa bean to the chocolate bar. Elvira Roccasalva, "Donna Elvira", stated that "a chocolatier can be said to be a complete artisan only when he/she can follow the process from beginning to end. Now we can work on the selection of the best beans in the world, including the most rare ones." Following the process from start to finish means that Donna Elvira offer one of the finest and most authentic Modica chocolate available.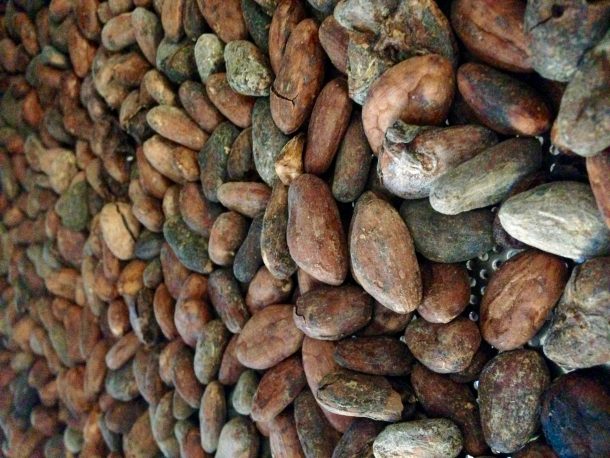 So, there's our top 5 reasons as to why Modica chocolate is perhaps the best in the world. To see our full stock, take a look here!
Planning on picking up a couple of bars? Be sure to try out our recipe below for Modican Hot Chocolate! Or take a look at our other blog post for Modica Chocolate pancakes!
Recipe for Modica Hot Chocolate
Heat 180ml of water on a stove and add the chocolate in pieces (around 70g)
Whisk the water and the chocolate together as it boils
Remove from heat when a dense lather forms
Serve (for two people)
Pin for later: