Steeped in history and dating back to 11th century Calabria, liquorice powder is an inspired choice to add a little taste of Italy to your cooking. At Vorrei, this in demand product is now easily accessible for all to enjoy.Have you ever cooked with liquorice powder? Send us your recipes!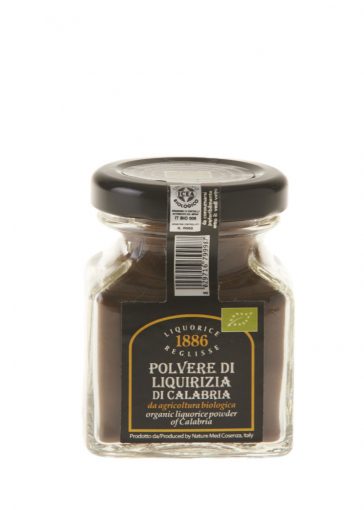 Grown in Calabria, ground and grown from organically grown liquorice root, with an incredible aniseed flavour, liquorice powder can be added directly to your recipes. It is extremely versatile and can be used in both sweet and savoury dishes. From desserts and pasta to meat and fish dishes, liquorice powder is a great ingredient to experiment with.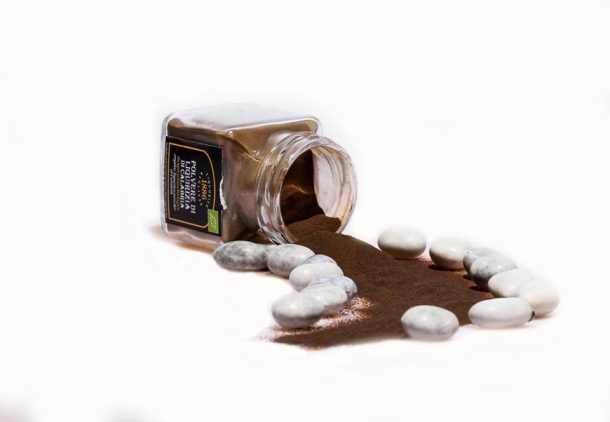 Whilst its popularity in the kitchen continues to rise, the medicinal uses of liquorice powder have been championed for thousands of years and it is widely recognised for its multifunctional uses in healthcare. Liquorice powder is reported to be excellent for the digestive system. It is said to improve stomach ulcers and heartburn, whilst helping to restore balance and boost immunity.
Furthermore, it has been known to reduce stress and thanks to the antibacterial properties, liquorice powder aids protection of the skin and teeth.
The use of Liquorice powder is an excellent way to combine delicious cuisine with the development of a healthier lifestyle.
Check out our recipes with this wonderful powder including  Liquorice, Saffron & Pistachio Risotto,  Liquorice Creme Brulee on the Vorrei blog or  Salt Liquorice Caramels – courtesy of BBC Good Food
Have you ever cooked with liquorice powder? Send us your recipes!