Bring the Taste of Italy to your kitchen!
Recreate all the traditional dishes you tried on your Italian holiday at home using our authentic Italian products.
Cacio e Pepe Pasta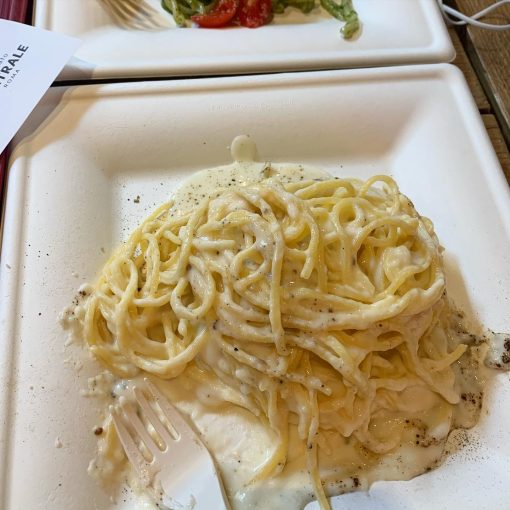 Cacio e Pepe is one of Rome's three signature pasta dishes you will definitely have come across if you've visited the city! This simple, yet delicious dish is a favourite of both locals and tourists. Luckily, you can recreate it easily at home using our amazing Cacio e Pepe stir-in pasta sauce! Simply cook a portion of a long pasta, such as spaghetti or fettuccine, retaining a couple of tablespoons of the cooking water before draining the pasta and setting it aside. Once you put the pasta back in the pan, add the Cacio e Pepe sauce followed by the cooking water. Gently heat for a couple minutes until the sauce is well amalgamated with the pasta & serve immediately. Top it with some grated Pecorino cheese for an authentic taste!
Tiramisu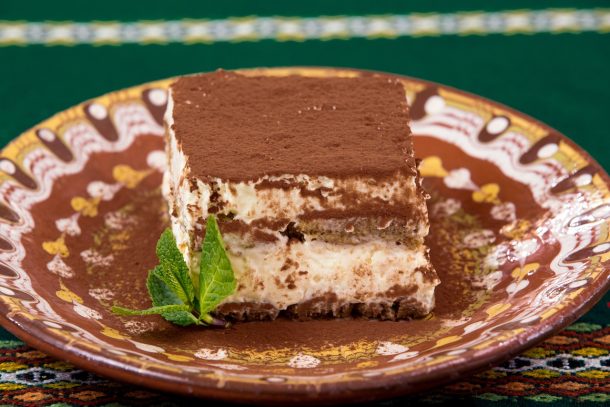 Tiramisu, which translates to "pick me up" in Italian, is believed to have its roots in the Veneto region during the 1960s. It has become one of the most loved Italian desserts which is served all over Italy. Using our 'Savoiardi' ladyfinger biscuits and delicious organic & fairtrade coffee you can easily make an authentic Tiramisu at home. Check out our blog post with 5 Tiramisu recipes, as well as common mistakes & tips for making the perfect Tiramisu!
Aperol, or Limoncello, Spritz!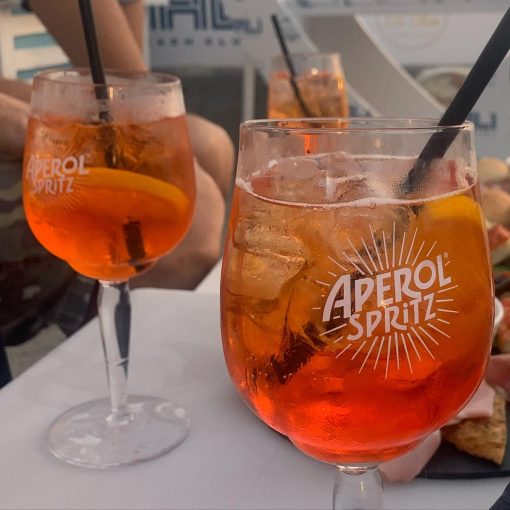 Aperol Spritz, the quintessential symbol of an Italian aperitivo, has become a worldwide sensation in recent years. Its vibrant orange colour and wonderfully refreshing bittersweet taste perfectly encapsulate the essence of an Italian summer. It can be easily recreated at home to relive summer memories by simply combining 3 parts Prosecco, 2 parts Aperol and 1 part soda water, before adding some ice and a slice of orange!
If you find Aperol Spritz too bitter, how about trying its new rival Limoncello Spritz, using the same recipe but swapping the Aperol for good quality Limoncello, and the orange slice for a lemon, for a wonderfully zesty & vibrant cocktail.
Aperitivo Nibbles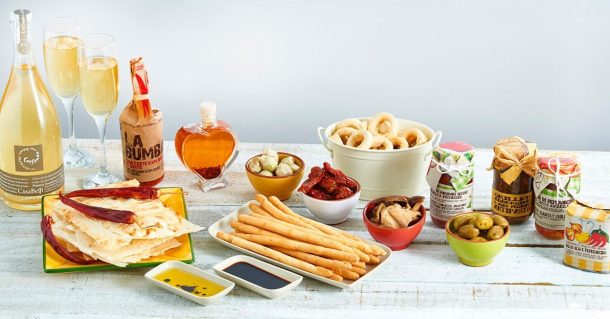 An authentic Italian aperitivo should come with an array of tasty light snacks to nibble on alongside your drink! What you receive depends on the region you are in. For example, in Southern regions such as Puglia and Calabria, you may have been served some taralli, delicious & crunchy bread snacks made with olive oil, as well as some flavourful green olives. We absolutely love our Calabrian green cracked olives and Extra Virgin Olive Oil Taralli which we import straight from our producers in Calabria, 'Casarecci di Calabria'. If you have visited Sardinia, you might even have been presented with some Carasau bread, a wafer-thin, crispy flatbread, which should be dipped into some good quality olive oil or balsamic vinegar.
Let us know if you make any of these recipes!