It can sometimes be hard to find the positives in winter: grey clouds, dark nights and summer days feeling like a distant memory. At Vorrei, however, we think we've found the perfect reason to be happy this winter – and it comes in the form of a truffle!
Between the months of December and March, the  'king' of the black truffle – the Périgord Black (or the 'tuber melanosporum vita') is in season – the perfect ingredient to bring warmth and indulgence to your dishes this winter.
What are Périgord Truffles?
Aptly named after the Périgord region in France where they're commonly found, these black truffles are often referred to as the 'diamonds' of Périgord. Known for their strong aroma (winter truffles are stronger than those in spring, summer and autumn), the Périgord truffle is ideal to cook with and has an earthy taste not dissimilar to dark chocolate. A real winter treat!
Vorrei's Périgord Products
Vorrei's Périgord truffles are sourced from Acqualagna; a small town of no more than 4,000 in the region of Marche. It is in the national forest that surrounds the town that the prized truffles are found by our supplier Acqualagna Tartufi. With over 30 years experience, Acqualagna Tartufi pride themselves on traditional techniques to source the truffles – using licensed truffle hunters and their dogs.
It is this often slow and careful practice of sourcing the truffles that can lend itself to their higher price.
We offer Périgord truffles in the following weight and price:
Buy or browse Périgord Truffles here.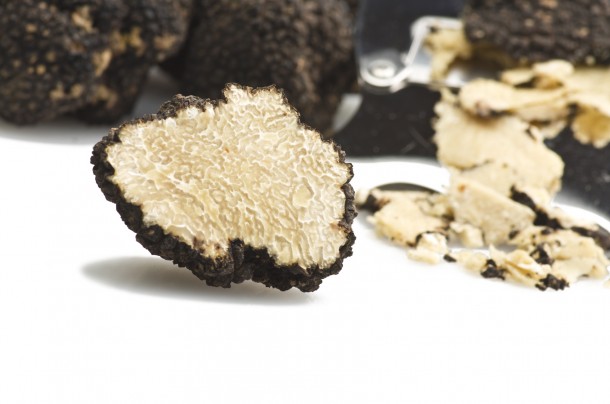 Recipe ideas for Périgord Truffles
Black truffles are best teamed with cheese or meat due to their strong flavouring but are also a perfect pairing for a delicious pasta dish.
Take a read of our fresh truffle recipe here and to learn more about the magical truffle! The blog post also includes handy alternative truffle options to make incorporating authentic truffle taste into your dishes easier and cheaper!
Pin for later: