Calabrians love peperoncino (chilli pepper), they put it in everything from pasta and risotto to cocktails and ice cream. They believe that chillies bring good luck and scare away the 'malocchio' or evil eye and naturally they produce the best and spiciest chillies in Southern Europe. So if a region is qualified to hold an annual chilli festival, it's definitely the one in the toe of the boot…
Chilli Pepper Fever
Every September the little fishing town of Diamante on Calabria's Citron Coast hosts the 'Festival del Peperoncino' organized by the Accademia Italiana del Peperoncino (Italian Chilli Pepper Academy).
The festival was first held in 1992 and soon became an annual fixture, making Diamante the chilli centre of Europe and attracting thousands of visitors from Italy and beyond as well as famous chilli experts. Thanks to the Festival, both the Chilli Academy, now with branches across Italy and a Chilli Museum have been founded in the town, to study and promote chilli culture and tradition.
For five days Diamante comes alive with chilli-themed art, street theatre, cinema, caberet, concerts, peperoncino lottery, exhibitions, cookery workshops and competitions. Buildings are decorated with chillies, there's music and dancing late into the night and over 100 stands line the town's wonderful 'lungomare' or sea front promenade offering plenty of chilli inspired cuisine for you to taste and chilli goodies for you to buy!
Chilli Challenge
For competitive types, there's even a 30 minute chilli eating contest, 'Il Campionato Italiano Mangiatori di Peperoncini' where red hot raw chillies are fed to the contestants in 50g portions at a time, they are only able to eat bread and oil with the chillies – no water is allowed and they must not get up from the table! The ten participants have been training all year and taking part in local competitions. Only the very best get to compete in Diamante. This year the record to beat is 800 grams – the amount of peperoncini devoured last year by Francesco Vecchio, a doctor!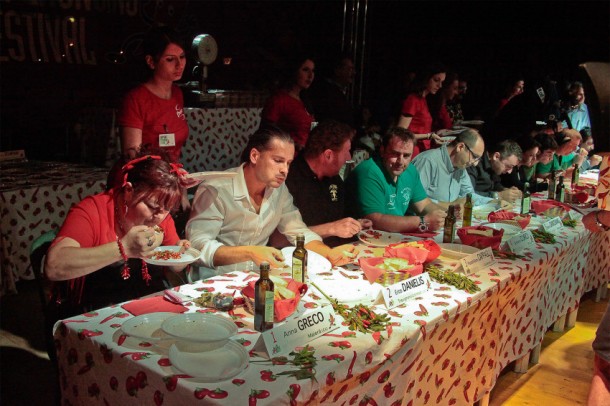 Other highlights in 2015 will include the 'Peperoncino nel Mondo' (Chillies in the World) exhibition displaying more than 1000 different varieties of chillies.
Jewel of the Citron Coast
Peperoncini aside, if you haven't been to Calabria before, this is a great area to visit. Like many of the little towns dotted along Calabria's northern Tyrrhenian coastline, Diamante is a popular summer spot with many beautiful beaches nearby.  The town itself is a maze of  pretty, narrow streets and alleyways where the walls are painted with colourful murals by renowned artists.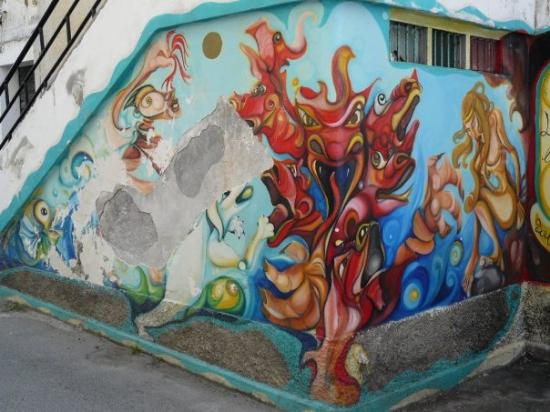 This stretch of coastline known as the Riviera dei Cedri or Citron Coast takes its name from the ancient cultivation of the cedro, a large citrus fruit.
You certainly won't hear many English voices in this region, but will discover untouched coastlines, long sandy beaches where you can actually see the sand rather than the beach umbrellas, quiet villages, amazing food, friendly locals and an authentic taste of Calabrian lifestyle.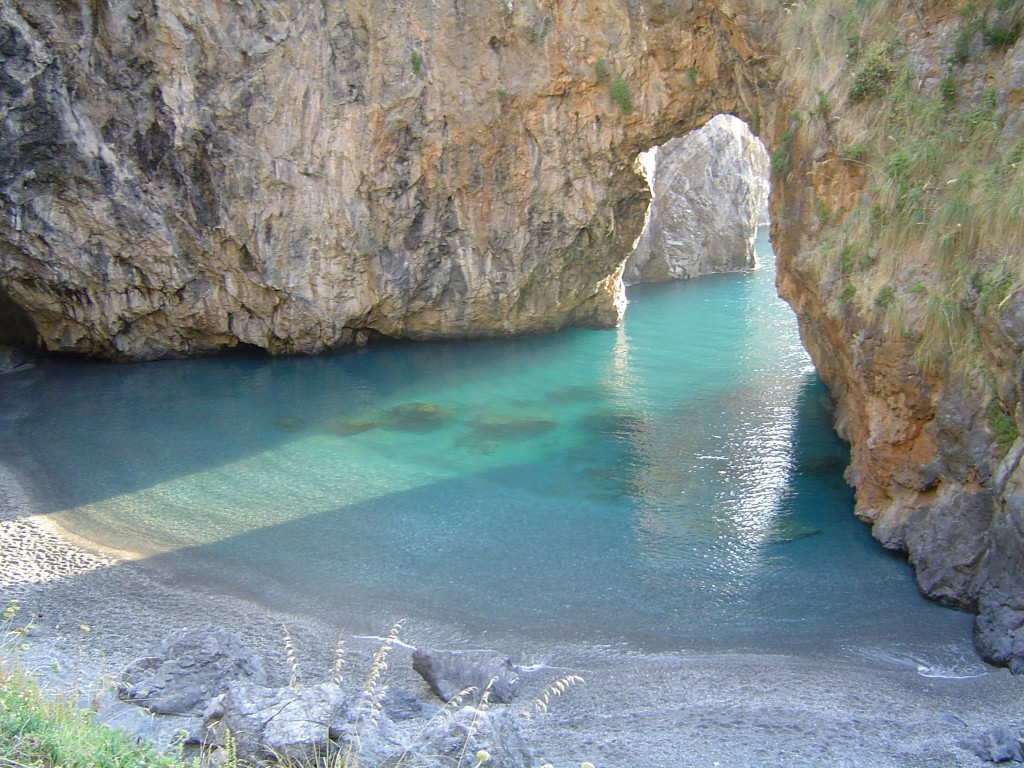 This year's Chilli Festival will take place from the 9 – 13 September in Diamante.