This is one of the few vegan cookie recipes that doesn't involve complicated ingredients that are extremely expensive and frustratingly challenging to find in most supermarkets. Despite this they still taste delicious and are perfect for any occasion. After having made different variations we found that the Caputo flour gave the best result- it made them chewy on the inside and crunchy on the outside which is exactly what we wanted! Our vegan Modican Chocolate also tastes amazing in these cookies.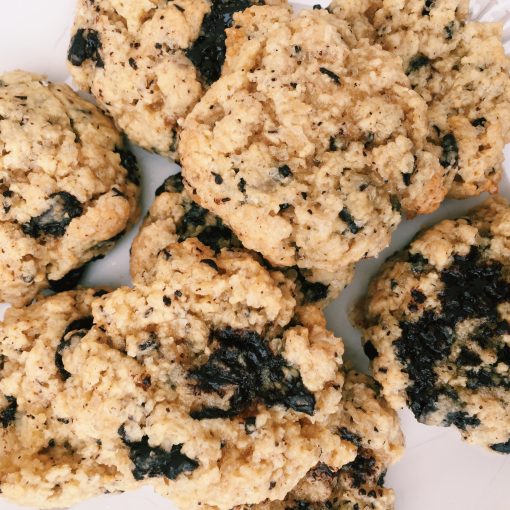 Ingredients for 9 cookies:
Method:
Step 1. Sieve the flour into a large bowl and mix in the rest of the dry ingredients.
Step 2. Stir in the wet ingredients to form a dough. Start with 2 tbsp of vegan milk and add up to 4 if the mixture is too dry. Keep stirring until a cookie-dough texture is achieved.
Step 3. Form into one big ball and then put it in the fridge for 2 hours or freeze until the dough is cold.
Step 4. Once the dough is chilled preheat the oven to 180 C/325F and grease a baking tray.
Step 5. Form dough balls, small enough to make at least 9 cookies with the batter. Place them on the baking tray, leaving enough room between cookies for them to spread.
Step 5. Bake for 10-12 minutes on the middle shelf (they will probably look underdone when you take them out).
Step 6. Leave to cool for 10 minutes.
These cookies are much healthier than the average non-vegan cookie as there is no butter in them and you can make them healthier by using brown sugar and chocolate with a low sugar content. Of course, if you don't like chocolate you can replace it with something like raisins and they will taste just as good!