Clear your diary! A traditional Italian meal needs plenty of time to be truly appreciated, sometimes 3 hours or more, but it really is well worth it. Built around the Italian family-orientated culture with an emphasis on freshly prepared, beautiful food and drink, dining together Italian style is great way to spend precious time with friends and family whilst enjoying an amazing feast. So here is our simple course by course guide to preparing and experiencing a traditional Italian meal.
Aperitivo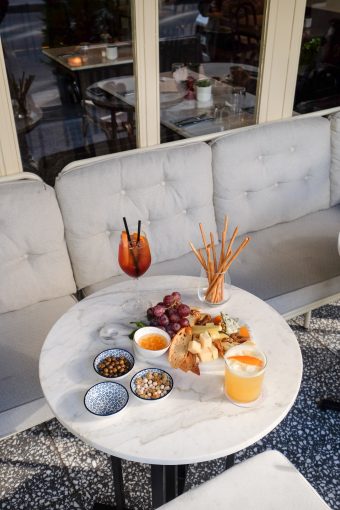 A perfect opportunity for friends and family to gather together and greet one another before sitting down to eat. Usually drinks such as Prosecco or Aperol Spritz are served alongside snacks like Taralli, olives and cheese to nibble on before the main event.
Antipasti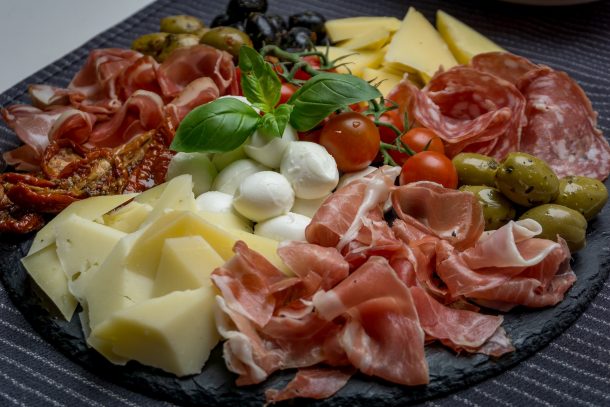 A cold, light starter literally translated to mean 'before meal' typically involves a simple yet satisfying platter of cold meats like salami and prosciutto and traditional Italian cheeses; Pecorino, Mozzarella and Parmigiano Reggiano and if you are lucky other regional speciality cheeses may be on offer. Bruschetta is also a delicious addition as are preserved vegetables as an alternative vegetarian choice.
Primo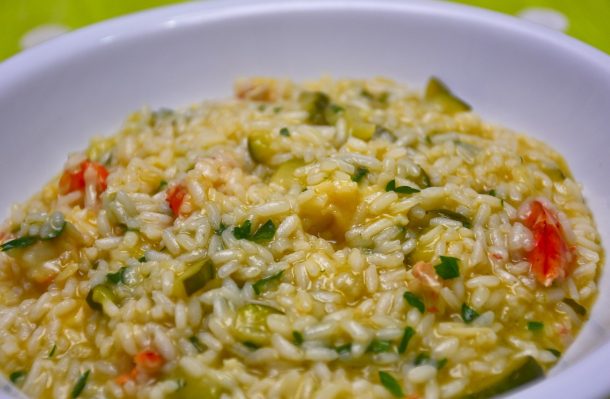 The first 'official' course of the meal and also the first to contain hot food. Too good to miss and with endless, mainly veggie options such as pasta, risotto, gnocchi and soup among the tempting possibilities. The portions can be small, but they are also incredibly filling.
Secondo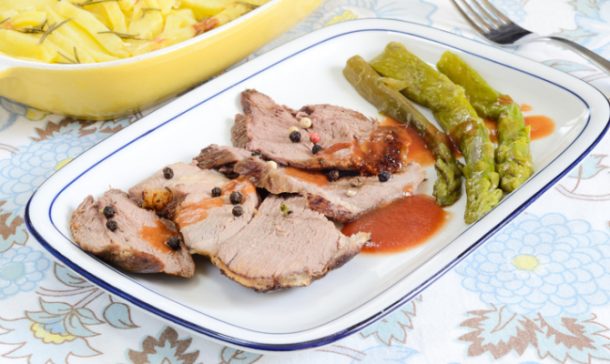 If you are looking for an authentic Italian dining experience, then the meat or main course is a must and is often considered the most important part of this Italian course structure. Small servings of meat, fish or seafood are enjoyed. Chicken, lamb, steak and veal may be featured whilst plates of fish, shrimp and lobster can also be shared.
Contorno
A variety of vegetable-based dishes are traditionally served alongside the Secondo course to create the perfect balance, but they must always be on separate plates to preserve each of the different tastes and flavours. Spinach, broccoli, artichokes and roast potatoes are always popular.
Insalata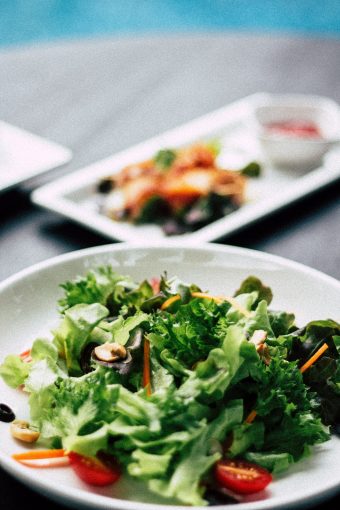 If the Contorno does not contain leafy vegetables, then a fresh salad may also be served at this point. Salads in Italy are generally very simple and will probably feature lettuce and tomatoes.
Formaggi e Frutta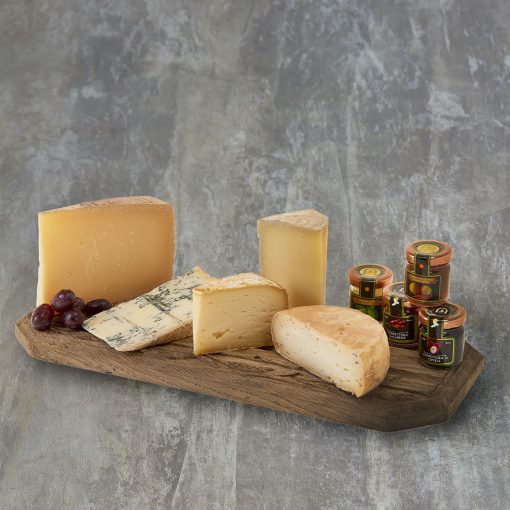 An entire course dedicated to cheese and fruit. Regional cheeses will be presented with a range of fresh seasonal fruits to compliment the flavours of the various cheeses.
Dolce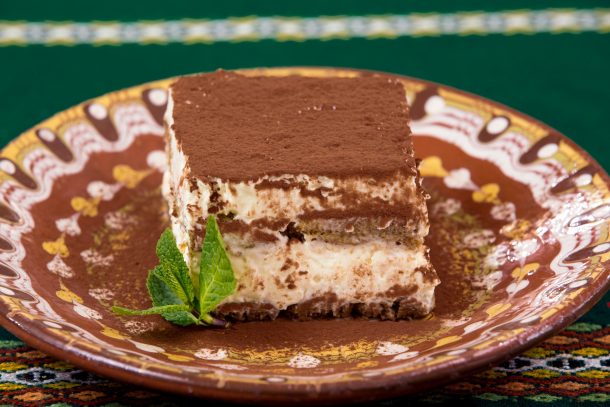 Literally meaning 'sweet'.  A rich and creamy dessert is most often the favourite part of the meal for many. Italian classics such as Tiramisu, Panna Cotta and Torta della Nonna are likely to be on the menu and are often accompanied by gelato or sorbet. Regional speciality desserts can also be served too.
Caffe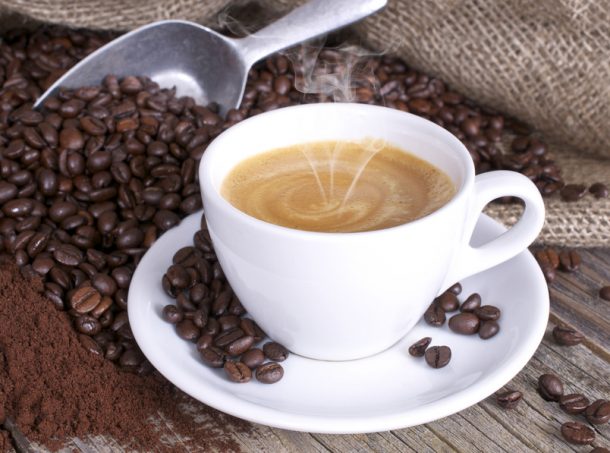 A traditional way to finish off an Italian meal is with a hot, strong expresso, usually served in a small cup without milk.
Digestivo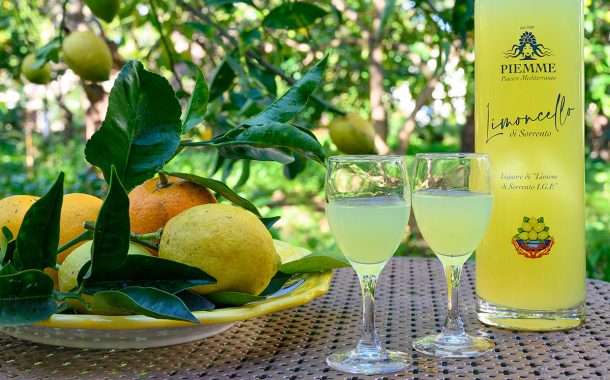 The perfect way to end the dinner is with an alcoholic drink that will help to aid digestion. An Italian liqueur such as a sweet Limoncello, a bitter Amaro or a super-strong and intense Grappa tend to be the drinks of choice.
The Italian's passion for food and its traditions are celebrated through the preparation and serving of authentic, flavourful meals where every mouthful and every moment spent sharing it with friends and family is savoured and enjoyed.
There is a popular saying in Italy "L'appetito vien mangiando," meaning "The appetite comes with the eating." This certainly seems to ring true because after tasting one course of delicious Italian food you will definitely be left wanting more.
Now you know how a traditional Italian meal can be structured over different courses, so if you fancy having a go yourself then we can help you get creative with our wide selection of Italian food online. Visit our website vorrei.co.uk to find everything you need to prepare and enjoy the authentic Italian dining experience.