Christmas: what a wonderful time of the year! So wonderful that we are already looking forward to all the merry festivities! And what is more exciting than getting a few, interesting Christmas Recipes on what to cook during those joyful days?
Here are five Italian Christmas Recipes you will love! We picked them out just for you, choosing some traditional, delicious dishes, which are not too complicated to prepare. Try these out well before the festivities start to choose and perfect your favourites!
1.Christmas Caponata
This is one of the most colourful Italian Christmas recipes you'll find and it's sure to bring some Sicilian sunshine to your plate!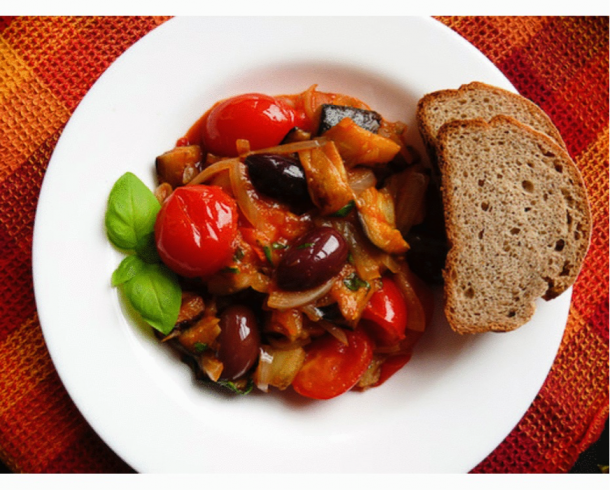 Ingredients
250g almonds
150g raisins
100g of capers
300g of green olives
6 celery hearts
1/2 cup of vinegar
3 tablespoons sugar
2 tablespoons breadcrumbs
Salt 
Method
 Step 1. Cook the celery hearts in salted water, drain the water and lightly pan fry them.
Step 2. Cut them into small pieces and place them in a pan with olive oil, along with the olives, capers and raisins. Cook for about 10 minutes.
Step 3. In a separate bowl prepare the sweet and sour sauce with vinegar and sugar then add the toasted and ground almonds and toasted bread crumbs.
Step 4. In a clean plate, arrange all the ingredients and sprinkle with almonds and raisins.
Serve cold.
2.Spaghetti with Anchovies and Breadcrumbs
This is one of our favourite Italian Christmas recipes, typical of Southern Italy and delightfully simple (and super-cheap) to prepare.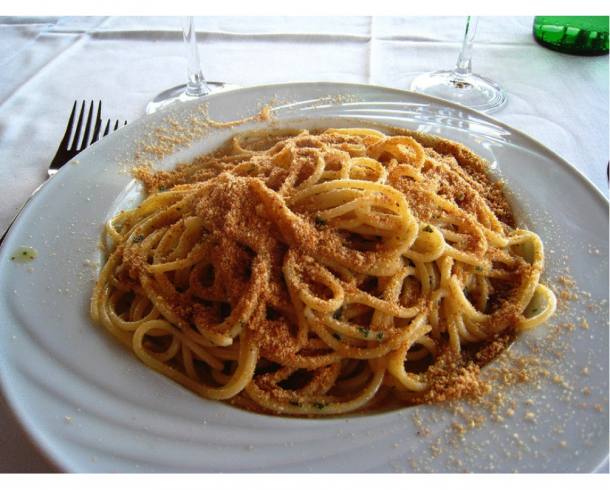 Ingredients
350g of spaghetti
250g fresh anchovies
Breadcrumbs
Oil
Chilli pepper
Garlic
Salt
Making
Step 1. Carefully clean the anchovies and fry them in a pan with olive oil and garlic.
Step 2. Meanwhile toast the bread in a pan with oil and chilli peppers, turning it often to keep it from charring.
Step 3. Cook the spaghetti in salted water for a minute less than what is required on the package, drain and then toss it in a hot pan where you will have the anchovies.
Step 4. Finally add the toasted breadcrumbs and serve hot
3.Italian Style Fried Cod
This tasty dish is traditionally eaten as a main course dish on Christmas Eve when meat is usually excluded from the menu.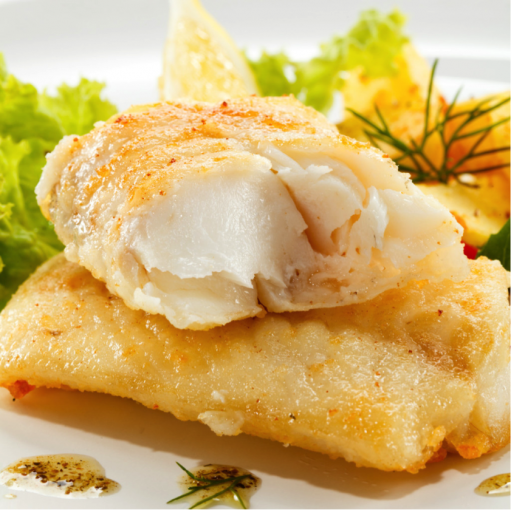 Ingredients
650g Unsalted cod
30g Flour
For Frying
500ml Vegetable oil
Method
Step 1. For this recipe you will need to descale, chop and desalt your cod. First take the skin away from your cod fillet then, with the help of tweezers, take the fish bones out one by one. At this point, cut the cod in thick pieces, about 3-4 cm, and place them in a bowl covered in fresh water. Change the water three times a day for three days.
Step 2. Next, pour flour into a bowl and use it to flour the pieces of cod on both sides then place them on a tray.
Step 3. Fry the cod. Pour the oil in a pan and heat up to reach a temperature between 180° and 190°, then fry a few pieces at a time. Depending on the thickness, it will take 4 to 6 minutes and will only be ready when the outside will look golden brown, drain the exceeding oil by placing the pieces on kitchen paper.
Step 4. Finish frying the remaining pieces and served while the cod is still hot.
4.Christmas Red Wine Cake
This is the perfect Christmas cake if you are looking for Italian Christmas recipes with a difference! It's a light, airy cake that's quite simple to make but packs a real punch!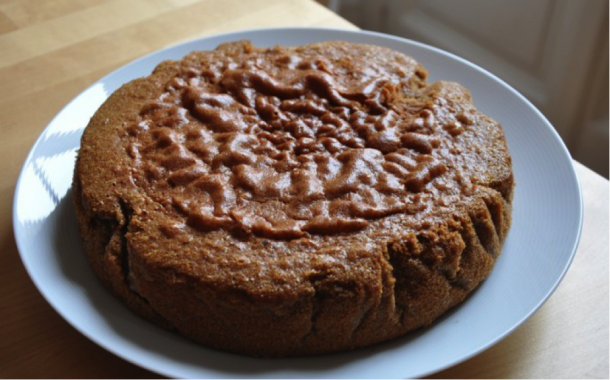 Ingredients
50g of flour
170g softened butter
160g sugar
4 organic free range eggs at room temperature
4 tablespoons of milk at room temperature
1 glass of red wine
1/2 tablespoon of cinnamon
1/2 tablespoon unsweetened cocoa powder
1 teaspoon baking powder
20g caster sugar
1/2 teaspoon salt
Method
Step 1. First, whisk together butter, sugar, cinnamon, cocoa and salt.
Step 2. Beat the eggs with a fork, add them to the butter and sugar mixture and beat well.
Step 3. Next, add the baking powder to the flour with the sugar and add vanilla to the mixture, mixing so that there are no lumps and the flour is well blended with the rest, then add 4 tablespoons of milk and beat well.
Step 4. Add the red wine to the dough and mix well.
Step 5. Now, pour the batter into the pan.
Step 6. Bake in the preheated oven for 45 minutes. Before removing from the oven, check if the cake is ready by inserting a toothpick in the centre. It will be ready when the toothpick comes out dry.
 5.Festivity Mascarpone Cream
 This dessert is super-easy to prepare but it is tasty and has an amazing texture.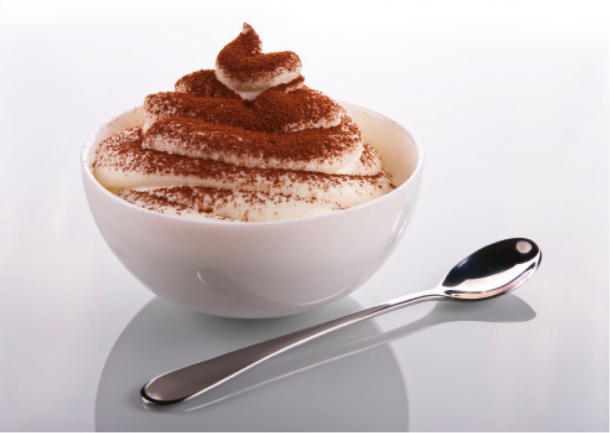 Ingredients
2 organic free range eggs
30g of sugar
200g mascarpone
Topping of your choice such as Nutella, grated chocolate or coloured stars.
Method
Step 1. Separate the egg yolks and egg whites. Whip them until they form stiff peaks then whip the egg yolks with the sugar until the mixture is white and fluffy.
Step 2. At this point, add the mascarpone and continue beating to obtain a smooth cream.
Step 3. Finally, gently incorporate the egg whites with a spatula. Divide the mascarpone cream into cups and store in the refrigerator until ready to serve.
Step 4. Sprinkle your cups with coloured stars or tasty chocolate chips. You can also decorate them with Christmas sugar decorations to make them look the part!
If you looking for some Italian inspiration this Christmas take a look at this post!