When you think of 'superfoods', kale, goji berries or chia seeds probably come to mind; maybe you don't immediately think of humble anchovies .. yet they are in fact a superfood, boasting a myriad of incredible health benefits. What's more, they can be easily incorporated into your diet in a variety of different delicious ways.
Packed with Omega-3 and vitamins
To begin with, anchovies are packed with omega-3 fatty acids: healthy unsaturated fats that reduce inflammation and are known to prevent cardiovascular disease. They are also filled with three essential vitamins:
Vitamin B3 (niacin) which improves cholesterol levels and heart health;
Vitamin A which keeps your eyes and immune system healthy;
Vitamin E which is a powerful antioxidant.
Energy boosting
Furthermore, if you are feeling low on energy it could be due to iron deficiency – anchovies can help! Each serving provides about 25 percent of your daily intake of iron and 15 percent of your vitamin B-12 requirements which also help to boost energy.
Kick start your metabolism!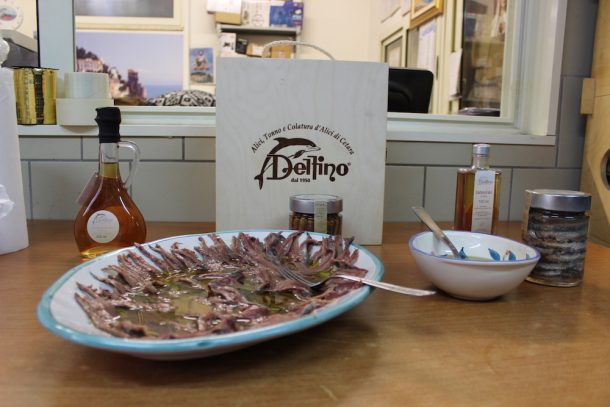 If all of this isn't sufficient to convince you that you should eat more anchovies, they are also said to contribute to weight loss due to their high protein content and low level of fat and calories as well as the selenium they contain which plays a key role in boosting your metabolism.
A report published in the American Journal of Clinical Nutrition revealed that increased levels of protein in fish helps you feel satiated, which, in turn, prevents overeating.  Additionally, it suppresses the production of the hormone ghrelin which stops you feeling hungry. Therefore, if eaten regularly, anchovies will help you reach you weight goal quicker whilst making your meals more enjoyable and flavoursome.
Good for your skin
Adding anchovies as a regular part of your diet can also help maintain a smooth complexion as well as prevent breakouts and wrinkles associated with premature aging. They can also help protect against sunburn, lowering the risk of skin cancer.
Sustainable & with less toxins
Luckily, anchovies are highly sustainable as unlike salmon, tilapia, and catfish, anchovies are not farm-raised: they are directly caught in the wild, which keeps them away from the dangerous chemicals exposed to other farm fishes. Furthermore, one of the dangers of eating too much fish is the high level of mercury and other environmental toxins that can often be found in their bodies. However, as smaller fish like anchovies have far fewer toxins they add less to your body while still providing many of the same nutritional benefits
Store Cupboard Staple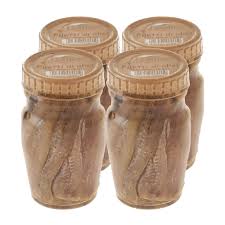 In the UK Anchovies are generally preserved in salt or olive oil and the best ones are said to come from the Mediterranean. Ours are from the beautiful town of Cetara on the Amalfi Coast, are pre-filleted and ready to eat. Try them in pasta sauces such as Puttanesca, in salads, on a bruschetta or a pizza. Many recipes include them in very small amounts as they add that famous 'umami' depth to a dish without being overly fishy. Anchovies are one of those Italian store cupboard staples which can transform a dish and are well worth stocking up on!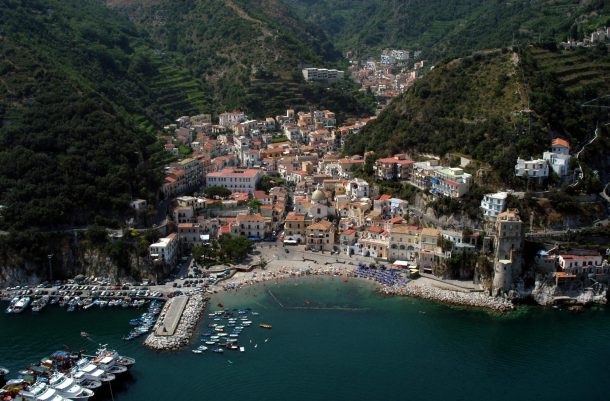 Two great ways of using anchovies
An simple way to use anchovies is in a salad dressing as they provide a delicious salty flavour which is not overpoweringly fishy, making your salads both healthier and tastier. Swap your usual monotonous salad dressing for this easy, nutrient packed recipe that will only take you five minutes to make!
Combine the following ingredients in a covered jar and shake well:
6 tablespoons olive oil
3 tablespoons red wine vinegar
1 teaspoon Dijon mustard
1/8 teaspoon pepper
1 clove garlic, pressed
2 anchovy fillets, chopped finely
Leave the dressing to cool in the fridge and shake thoroughly before adding it to salads!
If you're a pasta enthusiast, you can try this pasta called 'Spaghetti Puttanesca' made with capers, olives and anchovies. These flavours work wonderfully together, creating a delicious pasta with a powerful aroma that originates from Naples.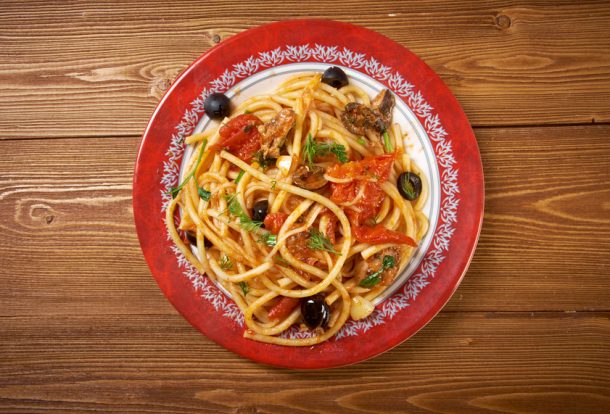 Here is what you will need for 2-3 people-
240g of long pasta such as spaghetti or linguine
6 tablespoons olive oil
4 medium cloves garlic, thinly sliced
4-6 anchovy fillets
Large pinch red pepper
60g capers, drained and chopped
60g chopped pitted black olives
225g San Marzano whole peeled tomatoes
30g finely grated Pecorino or Parmesan
Black pepper and salt
Method
Step 1. Cook the spaghetti in a large pan of salted, boiling water until al dente (a couple of minutes less than written on the packet).
Step 2. Meanwhile, in a medium sized pan, combine 4 tablespoons (60ml) oil, garlic, anchovies, and red pepper. Cook over medium heat until garlic is very lightly golden, about 5 minutes. (Adjust heat as necessary to keep it gently sizzling.) Add capers and olives and stir to combine.
Step 3. Add the tomatoes, stir to combine, and bring to a simmer. Continue to simmer until pasta is cooked.
Step 4. Using tongs, transfer pasta to sauce. Alternatively, drain pasta through a colander, reserving 1 cup of the cooking water. Add the drained pasta to sauce.
Step 5. Add a few tablespoons of pasta water to sauce and increase the heat to bring pasta and sauce to a vigorous simmer. Cook, stirring and shaking the pan and adding more pasta water as necessary to keep sauce loose, until pasta is perfectly al dente, 1 to 2 minutes longer. (The pasta will cook more slowly in the sauce than it did in the water.) Stir in remaining olive oil, parsley, and cheese.
Step 6. Season with a little salt and pepper (remember that the anchovies are already salty)
Serve immediately with more grated cheese at the table.
Buon appetito!
Let us know your favourite recipe using anchovies and we will add it to our blog!