If you have never tried Sardinian Fregola pasta – now is the time! 'Fregula Sarda' looks similar to large couscous but is actually tiny rolled balls or crumbs (fregola means crumb in Italian) made from semolina flour and water. Our fregola have been toasted in the oven which gives them a satisfying unique flavour and mottled texture.
These little pasta balls soak up flavours really well and give your dish a lovely thick and hearty consistency. Sardinian Fregola pasta is delicious on its own, served simply with olive oil, sea salt and a dusting of cheese, in soups, cold in salads or cooked with a simple tomato sauce as per our recipe below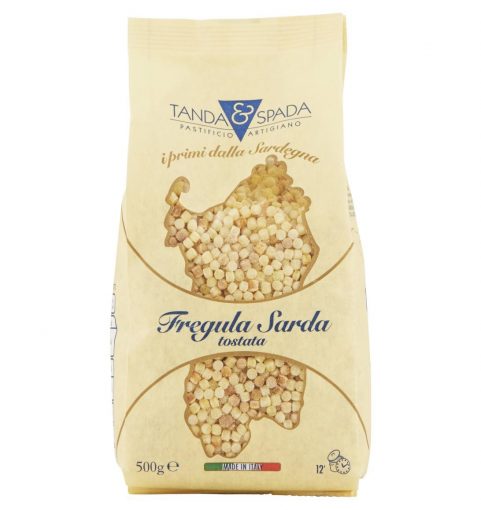 Ingredients for 4 people
200g Toasted Sardinian Fregola
500g Peeled tomatoes
50g Grated Pecorino cheese
Garlic
Onion
Parsley
Basil
Salt
Method
Step 1: Finely chop a clove of garlic, a small onion and a handful of washed and dried parsley. Gently brown in a terracotta casserole with half a glass of extra virgin olive oil.
Step 2: Push the the peeled tomatoes through a sieve and add to the sauté, add salt, cover the pan and cook until the sauce is thick.
Step 3: Add a small saucepan (around 250ml) of boiling water or stock and then the toasted Sardinian Fregola. Simmer for 10 minutes or until the Fregola is cooked.
Step 4: Season with small leaves of chopped basil and mix in the grated Pecorino.
Buon appetito!