A collection of lovely Italian kitchen accessories will keep your cooking fun, your kitchen functional and create the right atmosphere for creating fabulous food!
Kitchens are the heart of every Italian home! Everything revolves around 'la cucina' and we are not  just talking about food… The Italian kitchen is a hive of activity, a welcoming place for the family to reunite after a long day or week, a place to exchange news, secrets and gossip and somewhere that's usually packed with a mixture of innovative and traditional accessories essential to every self-respecting Italian cook! Here's our round up of those Italian kitchen accessories that you may find out you can't live without from now on!
1. Moka Coffee Maker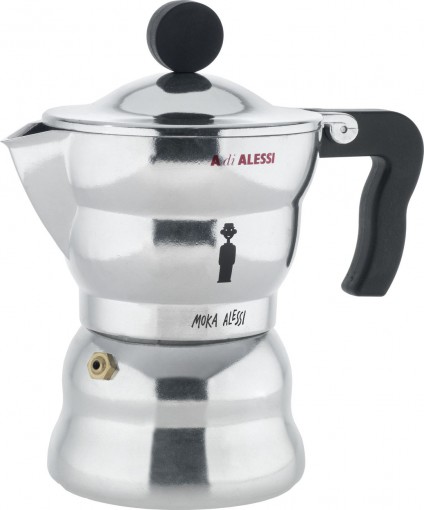 Every respectable Italian will have a Moka coffee maker in a cupboard or permanently fixed to the stove top, especially if we are talking about a born and bred Neapolitan! The Moka will allow you to make a pot of fantastic coffee in a lovely, traditional way. When you crave an Italian moment, which will fill your kitchen with that unmistakeable aroma of proper fresh coffee, assemble your Moka and enjoy!
2. Parmesan Grater and Holder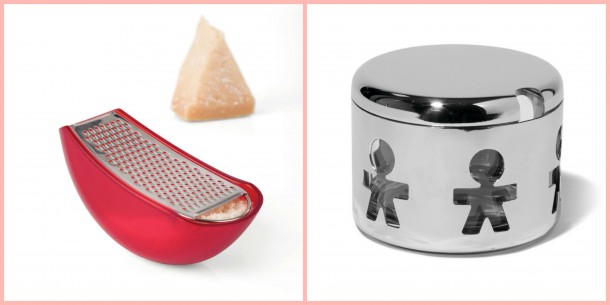 Aged, fragrant Parmigiano Reggiano is the king of Italian cheese and should be treated as such. You won't find just any old grater in an Italian kitchen…only one with fine holes specifically for Parmesan will do! Once grated it definitely deserves a luxurious home – we suggest this shiny Alessi classic – one of our favourite Italian kitchen accessories – which is great for serving and for keeping the cheese fresh in the fridge until the next plate of pasta.
3. Gnocchi Basket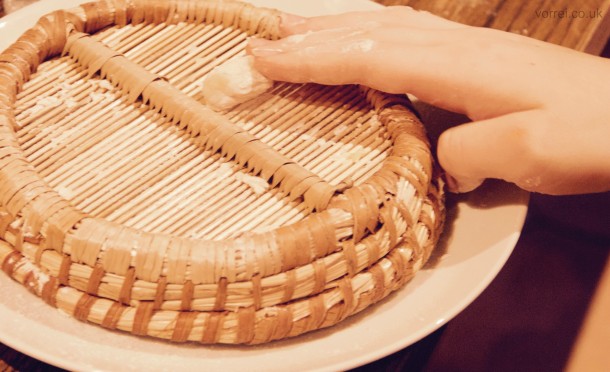 This may sound like an frivolous, somewhat unnecessary accessory, but as well as looking nice and rustic the main function of this hand made basket is to help you make those all important ridges on your gnocchi by rolling them in the basket itself.  This will give them that essential, rustic, traditional look and incredible texture that hand made Italian gnocchi always have.
4. Spaghetti Measure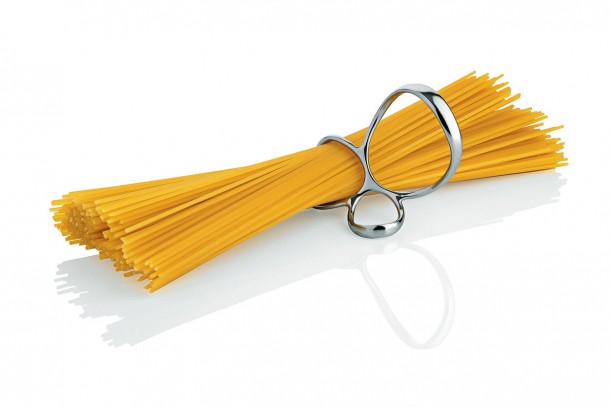 When making pasta for lunch or dinner in Italy, you rarely stick strictly to your grams, most of the time you cook in abundance so that none of your guests is left without a second helping. Usually weighing is done "ad occhio" meaning you give it a rough "eye" estimation! But if you prefer being a bit more precise so nothing goes to waste you won't be able to survive without this spaghetti measure. All you have to do is stick the pasta in the hole corresponding to the number of diners and there you go! These come usually with holes sized for 1, 2 and 5 diners.
5. Cheese Knifes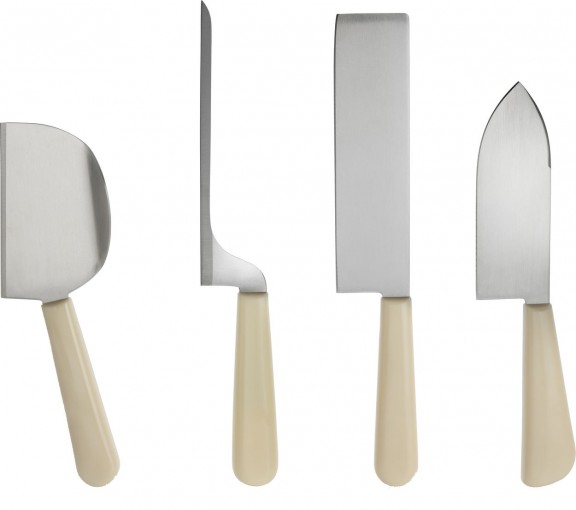 Cheese knives are indispensable Italian kitchen accessories for cheese lovers. You can't simply cut your cheese with an ordinary knife! Imagine trying to slice your Parmesan with a plain, flat bladed knife…impossible! You will need a proper Parmesan knife that cuts roughly through the hard cheese dough giving you that rustic, uneven finish which will looks so enticing on your beautiful cheese board! Same thing if you are trying to slice a fresh Caprino, you will need the specific kind of knife that will allow you to slice easily through the creamy cheese without sticking to it.
6. Truffle Shaver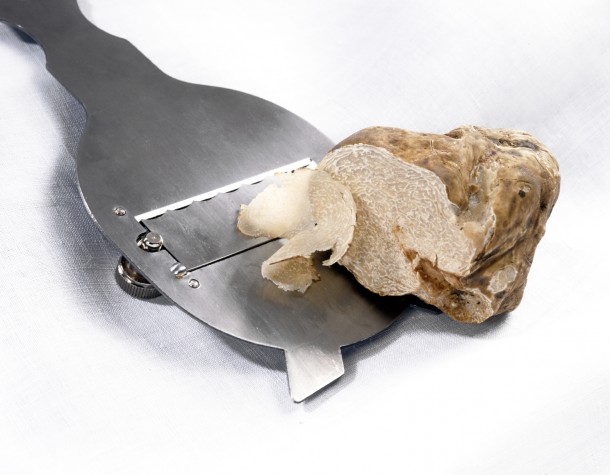 Once you have discovered the intense and incomparable flavour of Italian truffles you will crave for a truffle shaver to get that perfectly thin slice of goodness to fall gracefully on your dishes! Yum yum!
7. Potato Ricer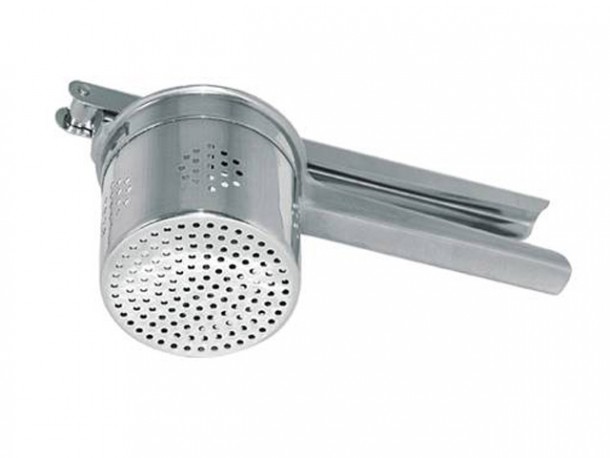 Potato ricers are essential when you are preparing your potatoes for gnocchi. It keeps them nice and airy, light and soft. Watching the little potato worms wiggling their way out of this contraption is very satisfying and lots of fun for the kids too!!
8. Cheese Board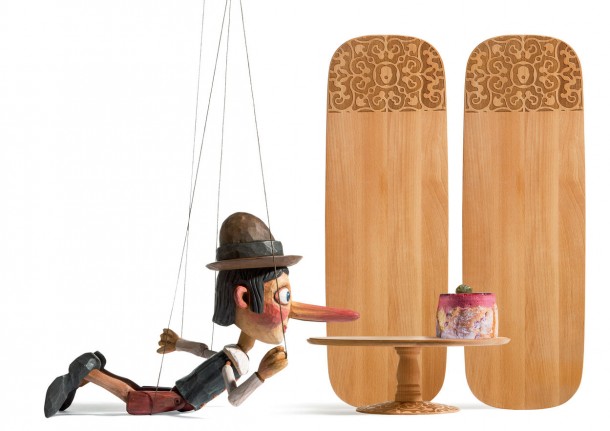 Cheese, as we know is crucial in the Italian kitchen, especially when we are talking antipasto. A fancy looking cheese board is necessary to serve your cheese selection in a flawless, stylish manner!
9. Pestle and Mortar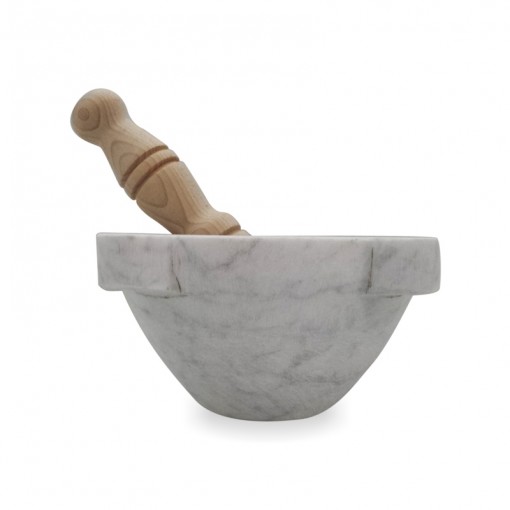 Making your own pesto will be a piece of cake with this utensil! Just pop your fresh basil, garlic, pine kernals and a pinch of salt and pepper in your mortar and ground it thinly. You can also use this fantastic accessory to ground any kind of fresh spice like nutmeg, cinnamon or cardamom.
10. Wine Decanter
A wine decanter is one of those kitchen accessories Italians would never go without, especially if they love red wine. It is necessary for this wine to breathe before being served that it is why you will want to have one of these  to pour your wine in and have it rest for a few hours before enjoying it.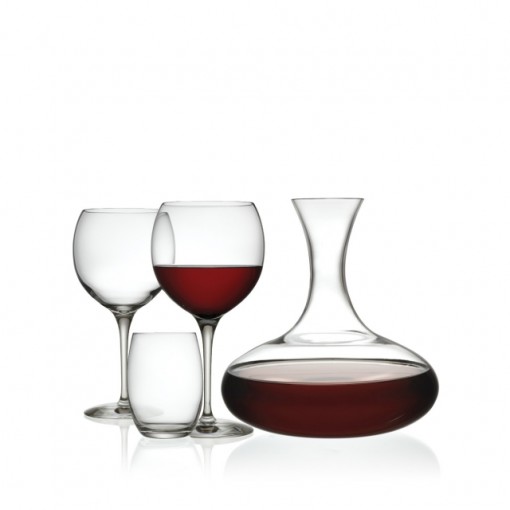 These 10 Italian kitchen accessories might not transform you into the best Italian cook and host but will certainly add some Italian soul to your kitchen! Have a look at our website to check out some of the items on this list.