Summer is finally in full swing here in the UK and the time is just right to take advantage of warm, sunny days and mild, pleasant evenings. We know how relaxing and enjoyable a night home with friends can be, so why not make it all the better by creating some amazing Prosecco Cocktails to share? Here are a few easy recipes for you to make on your own, which will surprise your guests and add give a bit of sparkle to your soiree!
All you will need to make these delicious cocktails is a glass and steel cocktail shaker and the ingredients listed. All ingredients make one cocktail. Now, get going!
1) Cranberry Prosecco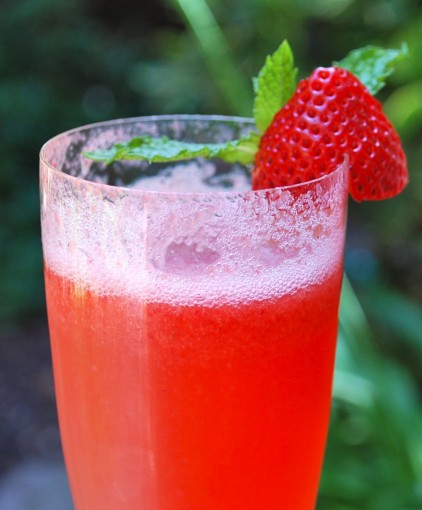 Ingredients
35ml strawberry puree
25ml Passoa passion fruit liqueur
10ml Peach Tree liqueur
10ml coconut syrup
30ml cranberry juice
55ml Prosecco
Method
Place the ingredients in the cocktail shaker in the order of the ingredient list withholding the Prosecco for the moment. Be sure to use the strainer in order to filter the liquids from the residues of the strawberry puree or any other possible residue. This will be your base.
Shake it well and then add the Prosecco. Your cocktail is ready!
Place it in a highball glass and decorate with fresh cranberry vines, a strawberry split in half and with the top-part still on. Add coloured straws.
2) Prosecco Fantasia
Ingredients
3 orange slices
2 teaspoons raw cane sugar
35ml pineapple juice
25ml strawberry nectar
10ml melon vodka
Extra dry Prosecco to top
Method
 Start by using a pestle to gently crush the orange slices with the cane sugar.
Once that is done, place the crushed ice in a juice glass up to the top. Now transfer the ingredients on the list into the cocktail shaker withholding the Prosecco for the moment.
Shake well and add to the glass you have filled with ice. Add the Prosecco to top and mix it with a long spoon.
Your cocktail is now ready. Decorate the juice glass with a slice of pineapple and a bright paper umbrella.
3) Barracuda: Prosecco and Rum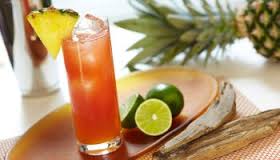 Ingredients
 45ml dark rum
15ml Galliano liqueur
60ml pineapple juice
Chilled Prosecco to top
Method
Place all ingredients except the Prosecco in the cocktail shaker (which you will have previously filled with ice cubes) filtering them through the strainer.
Shake well and then place in your glass by using the strainer again. Add the chilled Prosecco to top and your cocktail is ready.
Decorate with a pineapple slice which you have caramelized slightly by dipping it in cane sugar and flaming it.
4) English Garden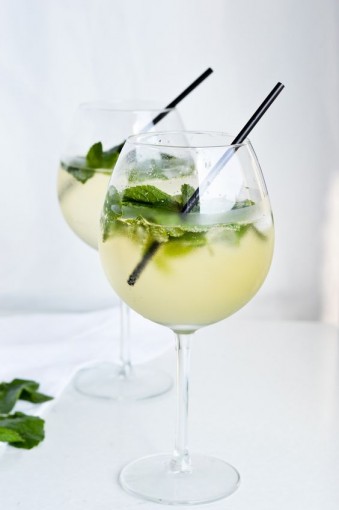 Ingredients
20ml Elderflower Cordial
20ml gin
Prosecco to top
Fresh mint to decorate
Method
This is a non-shake cocktail. Just add the cordial and gin and top up with Prosecco in a tumbler glass.
Decorate with fresh mint… et voilà!
5) Sorrento Sparkle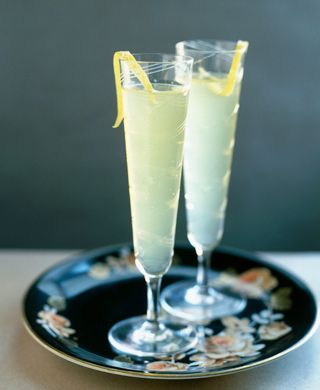 Ingredients
30ml Limoncello
Prosecco to top
Lemon zest to decorate
Method
Combine the Limoncello and the Prosecco and decorate with the lemon zest on top. A lemon peel will work as a side decoration to your Champagne Flute.
Why not try these cocktails with our organic Prosecco? This natural choice has an incredible flavour and works perfectly in all of our creations.
And finally…
Bellini, Rossini and Mimosa: Three Italian Ways with Prosecco
 These are three typical Italian-style, fresh Prosecco Cocktails which are so simple to prepare. Just add your choice of:
White peach puree
Strawberry puree
Freshly squeezed orange juice
to your chilled Prosecco. Remember to filter the purees with a strainer and then mix with a long spoon.
Quantities will always be 100 ml of Prosecco and 50 ml of your flavour of choice.
The perfect glass for this drink is the Champagne Flute.
Salute!